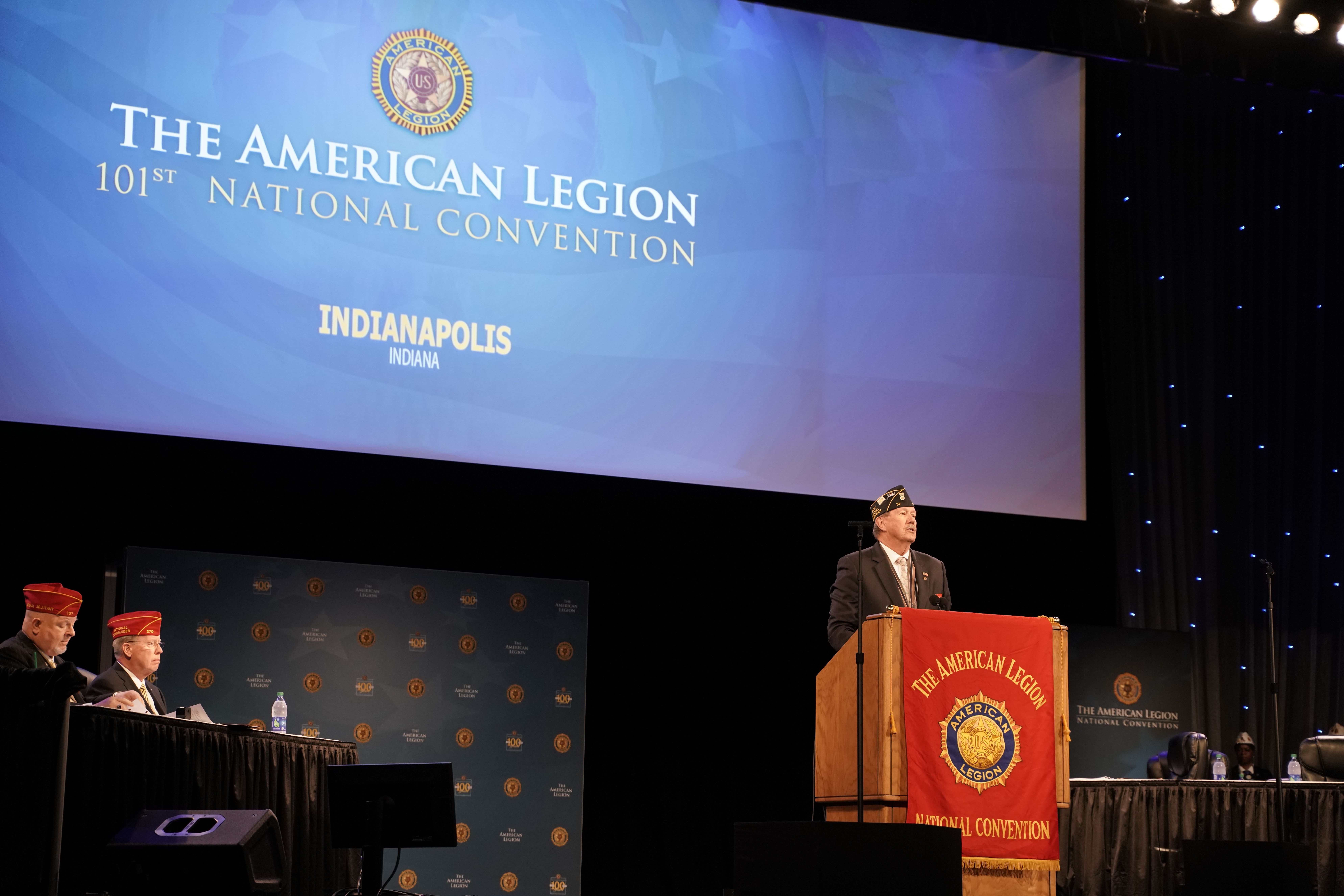 BY:

The American Legion

Oct 29, 2019
American Legion Past National Commander Dave Rehbein served as chairman of the Legion's national 100th Anniversary Observance Committee for more than half its existence. And even for a 45-year member and national leader, seeing the full force of the Legion's first 100 years was a rush.
"The history of our organization … has illuminated and inspired me," he commented when the historical Fathead decals were released in January – a sentiment he repeated in subsequent reports, including his final one to the National Executive Committee during the Fall Meetings earlier this month.
The 15-month Centennial Celebration window, which opened at the 100th National Convention in Minneapolis last August, officially closes on Veterans Day. But preparations began back in the spring of 2011, when the committee was authorized by an NEC resolution. It was officially dissolved at the 101st National Convention in August, but held an after-action meeting in October.
The initiatives of the Observance Committee and its members – both appointed and staff – were numerous. Among them:
• Centennial merchandise, still available at emblem.legion.org, which it is estimated will ultimately bring in close to $1 million for American Legion programs;
• The most intensive of these, two "bookazines" on the history of the U.S. flag and of The American Legion;
• A series of brochures, videos and media kits designed to help posts and departments gather and share their own histories;
• The Centennial Celebration website (legion.org/centennial) to house them all, as well as national history;
• The commemorative coin series still available via the U.S. Mint (legion.org/coin);
• The historical documentary "To Strengthen a Nation," episodes of which are still being uploaded to legion.org/legiontv.
The membership of the committee spanned the country and the different parts of the American Legion Family: from past national commanders to department adjutants, from liaisons from the Auxiliary and Sons to a succession of ex officio national historians, from national commission chairs to younger Legion leaders, and more.
And even after Veterans Day, the Centennial Celebration website for posts and departments to compile and share their history will be permanent, and available for additional material, editing and viewing.