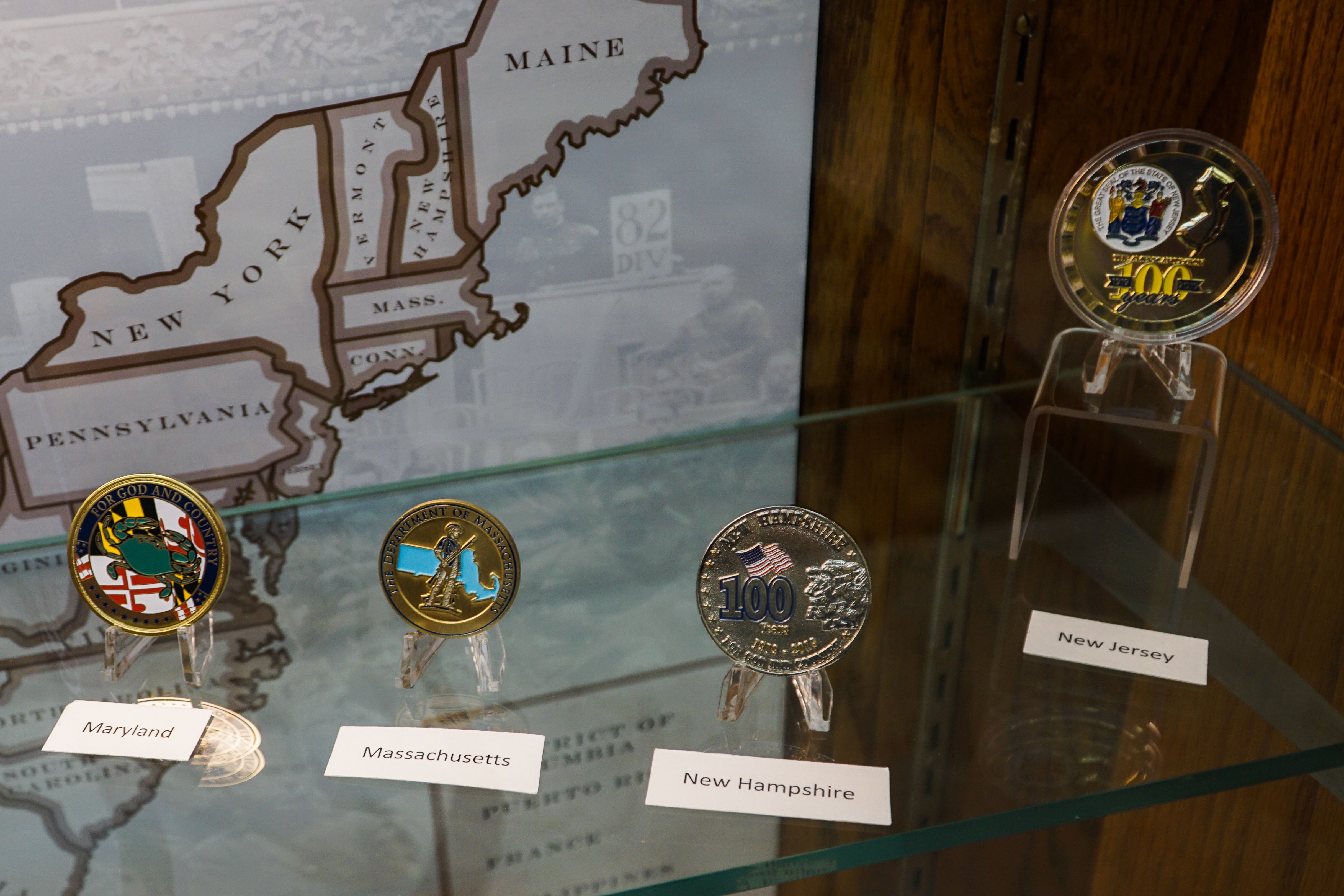 BY:

The American Legion

Jun 25, 2019
American Legion Family members attending the 101st National Convention in Indianapolis in August have the opportunity to visit National Headquarters downtown, just over a mile from the Indiana Convention Center (Lew White Tours is operating a shuttle between the two locations, for $10 in advance or $15 on-site).
The National Headquarters tour is self-guided, with arrows on the floor and posters that explain the various functions in the building. (Staff members will also be available to answer questions.)
On the fourth floor, both outside and within the Legion national library, library staff maintain exhibits illustrating Legion history. The newest exhibit, installed before Spring Meetings in May and scheduled to remain until next May, revolves around Legion anniversaries. A selection of merchandise items produced and sold during the 50th and 75th anniversaries is in the library, and outside is a set of 48 department coins produced by those departments to mark the Legion's 100th anniversary. The departments sent the coins to Indianapolis at the request of National Adjutant Daniel Wheeler.
In addition to this exhibit, visitors will be able to see the national museum, original and reproduction war posters, and more. To see all the tour options, go to www.legion.org/convention/resources.