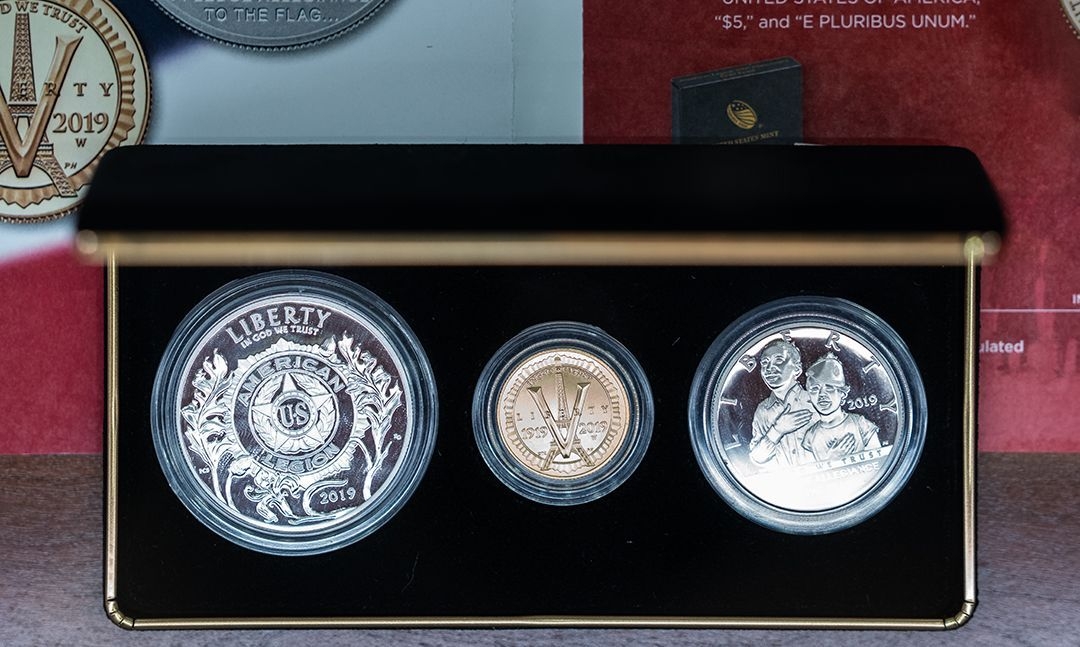 BY:

The American Legion

Mar 27, 2019
Since The American Legion's 100th anniversary commemorative coins were released on March 14, more than 62,800 have been sold, according to unaudited numbers from the U.S. Mint.
Top sellers include the Three-Coin Proof set, which less than half remain available, and the silver dollar. Don't miss out on your opportunity to purchase a set before they're sold out, or individual coins as prices go up next month.
Visit www.legion.org/coin for purchases, pricing details and more information.
Introductory prices are in effect until 3 p.m. Eastern April 15. Afterward, regular pricing will take effect.
Proceeds from each sale will contribute to The American Legion's legacy of supporting veterans, servicemembers, their families and their communities throughout our nation. The funding will support programs that aid veterans in need, mentor children and so much more.