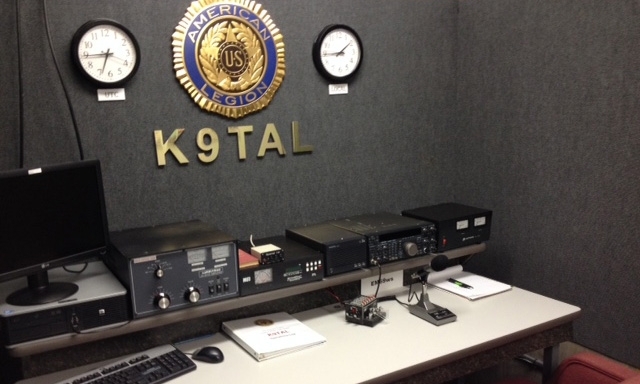 BY:

The American Legion

Jan 9, 2019
The American Legion Amateur Radio Club (TALARC) traditionally conducts a special event in March to celebrate the Legion's birthday. And to celebrate this year's 100th birthday, the club is preparing for an event to match that milestone.
TALARC is hosting the birthday special event on Saturday, March 9, from 1-7 p.m. EST on four different frequencies: 7.225 MHz, 14.275 MHz, *CrossRds* EchoLink Conference, and IRLP Reflector 9735.
Participants who make contact with K9TAL (TALARC's station) and send a self-addressed stamped envelope will receive a QSL card and a unique 100th Birthday Celebration certificate.
The Veterans Day special event last November gathered more than 400 contacts within a six-hour window, and that was just the ones TALARC volunteers were able to respond to before a signal was lost. According to new K9TAL trustee Josh Marshall, KD9DHX, "We are expecting several hundred more contacts than usual during the 100th birthday special event, and are utilizing more volunteers in an effort to make contact with each person who calls in."
Contact to the four frequencies can be made from anywhere in the nation, and even from overseas - weather permitting. Legionnaires, Legion Family members and non-members alike are welcome.