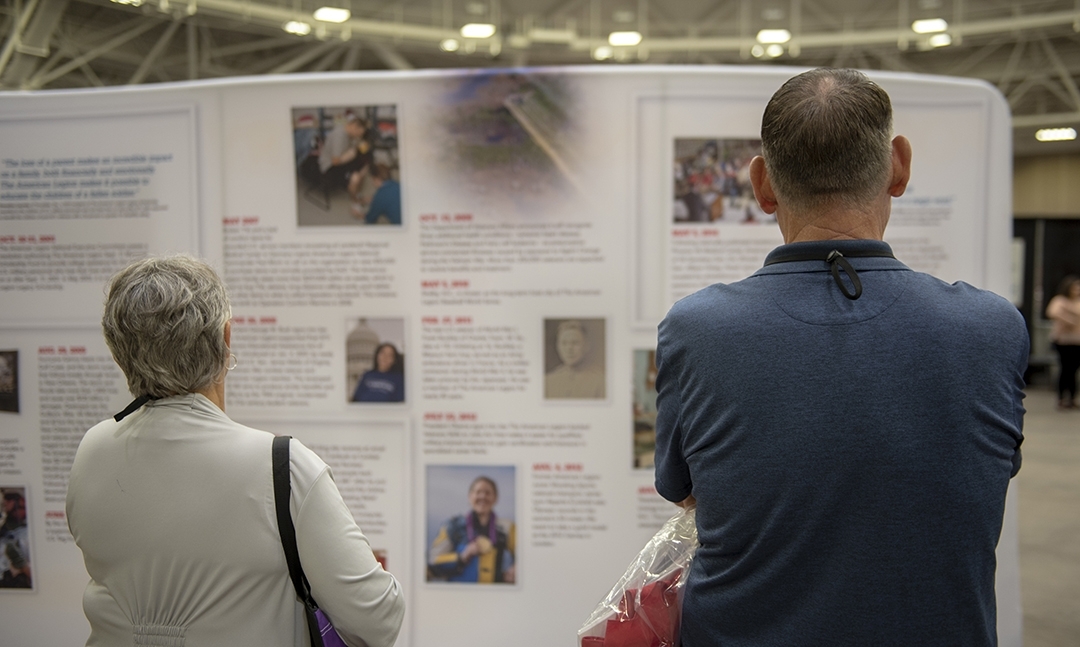 BY:

The American Legion

Nov 1, 2018
Thousands of veterans and their families gather Saturday, Nov. 10, at the New York State Fairgrounds for the annual CNY Veterans Expo and Parade in Syracuse. The theme for this year's event: The American Legion's 100th anniversary.
The expo, in the Center of Progress building at the fairgrounds, features historical displays, military vehicles, memorabilia, kiosks and booths of interest, including a private display of Vietnam War uniforms, patches and other items. A ceremony to honor veterans is planned at the expo, and a children's area with activities is set up to make the event fun for the whole family.
Prominently featured will be American Legion traveling exhibits highlighting the organization's first century of accomplishments and its role in bringing to life and continuing to improve the GI Bill over the years. The expo runs from 9 a.m. until 2 p.m. Admission and parking are free of charge.
More than 90 military organizations – including American Legion posts and Legion Riders chapters – and other groups are also lined up to march in the CNY Veterans Parade around Chevy Court at the fairgrounds.
Valley American Legion Post 1468 is serving a pancake breakfast 8:30 a.m. to 11 a.m.
To learn more about the expo and parade, visit www.cnyveteransparade.org.
To learn more about The American Legion's "Legacy & Vision" theme for the centennial, visit www.legion.org/centennial on the national Legion website.