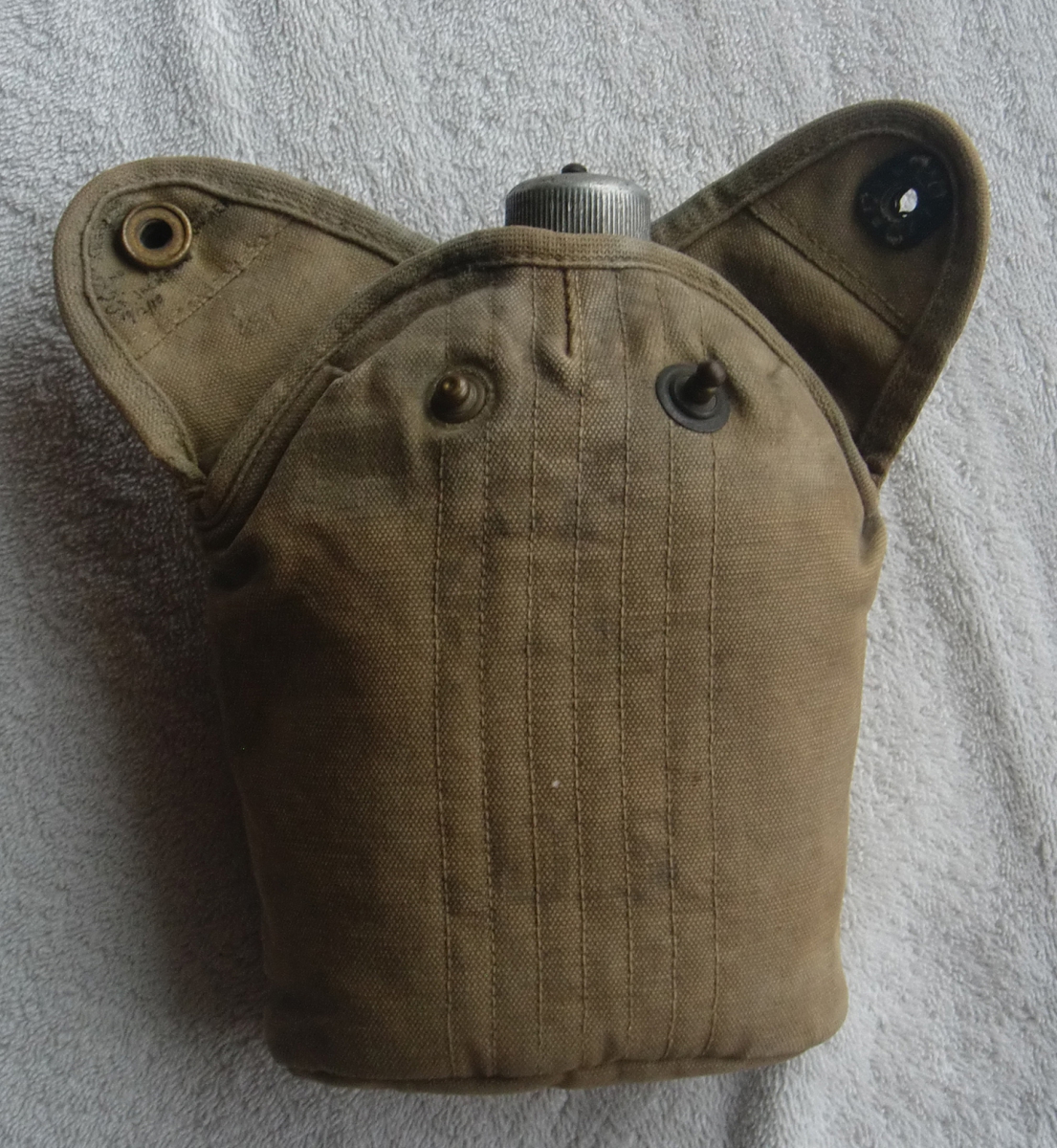 BY:

The American Legion

Apr 24, 2018
Rick Bortolotti is a member of Rose-Harms Post 355 in Grafton, Wis. In the spirit of the centennial of World War I, he has shared with The American Legion how an item from his childhood may be able to connect a doughboy with the current generation.
According to Bortolotti, "When I was a little boy, my dad – a WWII Army veteran (2nd Armor, 67th Armored Regiment, North Africa and Sicilian campaigns) – gave me a GI canteen to play Army with when I was a kid growing up in the late '50s. I kept the canteen, and years later noticed that inside the cover (outside stamped U.S.) was printed the following:
2nd LT. C.A. Jackson, 2nd Div. A.E.F. , 10/12/18
Also inside the cover is an imprinted L-D Inc 1917, which I'm assuming was the manufacturer. The canteen itself was signed by Jackson (in addition to the cover) and appears to have been re-issued in 1924 to a Robert Loftus, as the canteen is inscribed with Loftus' name and "1924 Pearl Anderson Indiana" on it. The back of the canteen has a color imprinted logo and is stamped U.S. 1918 B.A.Co. USA.
I think it would be sort of special, on the 100th anniversary of the conclusion of World War I, to reunite this piece of history with the Jackson family. Or, if there are no living relatives remaining of Lt. Jackson, perhaps he joined the Legion at some point, and if so it would be neat to turn this artifact over to his post."
Please send any information you have to ledwards@legion.org.