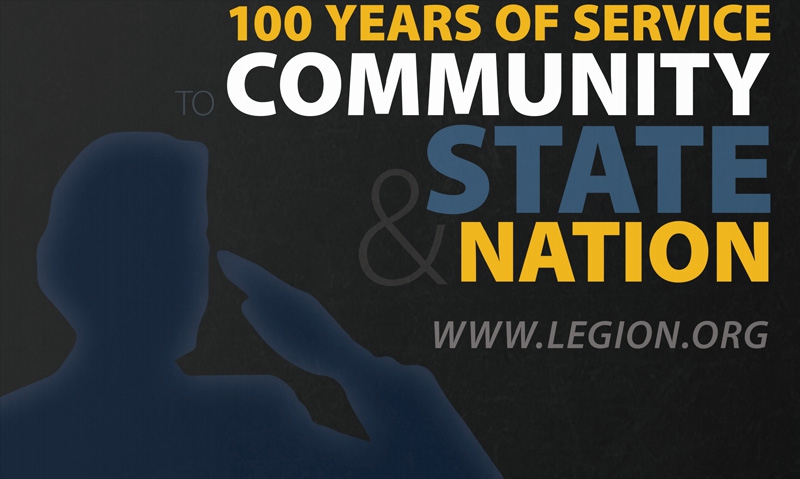 BY:

The American Legion

Mar 23, 2018
An expansive list of The American Legion's accomplishments and contributions to America over the past near-century is available in the form of a banner that can be used by posts at Centennial events to help tell the Legion's story.
A PDF of the "100 Years of Service" banner can be downloaded from www.legion.org/centennial, in the Media Kits section. From there, posts have two options. They can contact their department adjutant about getting authorization for use of The American Legion emblem, then go through a vendor near them who makes retractable banners.
The other option is to contact American Legion Emblem Sales. Through the Special Orders area, the banner can be customized with the post's information, or anything else the post wants on it. Find out more about Special Orders at emblem.legion.org/special_orders.asp.