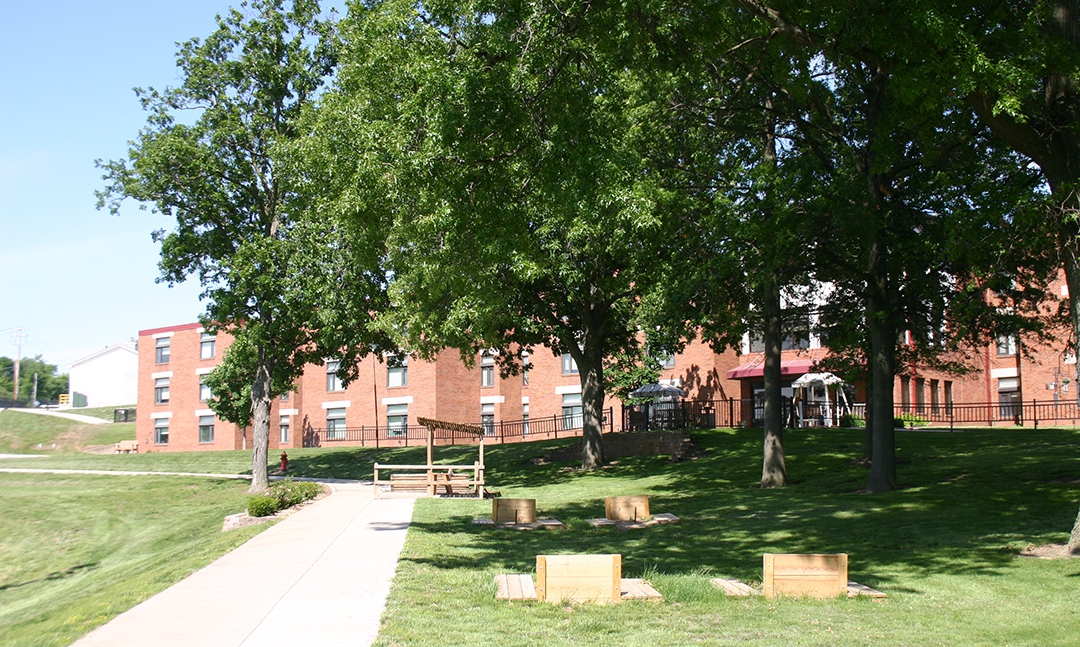 BY:

The American Legion

Jun 28, 2017
The state's veterans homes have roughly 1,350 beds and are all at about 99 percent capacity year round.
Rich Heigert, a past department commander of Missouri, has been among those leading the charge to provide relief to the waiting list. Along with the Missouri Association of Veterans Organizations (MAVO) and the Missouri Veterans Commission (MVC), The American Legion is advocating for state lawmakers to approve revenue to increase the capacity of the veterans homes.
"We've been working with the legislature the past three years to find a way to reduce people on the waiting list to get into veterans homes," said Heigert, who is the department's legislative chairman and MAVO's legislative director.
A bill has been filed in each of the past two sessions of the Missouri Legislature for the sale of state government bonds to fund this need. However, the Legislature adjourned for the year May 12 and will re-assemble the first week in January 2018 for the next 5½-month session.
Heigert and others are urging lawmakers to fund a new home, or replace an aging, multi-story, 150-bed facility with a new, single-level, 200-bed veterans home in Mexico, Mo.
"We can't build a new home unless we get funding for it," said Heigert, noting that revenue from casino boats only covers the operating expenses of the existing veterans homes. "The money we get from the boats covers what we do right now. We don't have any extra money and don't get anything from general revenue in the state of Missouri."
Some state lawmakers have proposed using vouchers to place veterans on the waiting list into private nursing homes. However, veterans groups oppose this idea because few private homes meet VA standards or want to comply with VA inspections. Heigert also worries about how that allocation of funds would affect the quality of care.
"We don't like the voucher idea because it would take the money we currently have to run our own nursing homes," said Heigert, a member of American Legion Post 283 in Imperial, Mo. "That would be to the detriment of the quality of the nursing homes we have now. Our nursing homes are very popular. They are very clean. In fact, a couple of our nursing homes have been named VA Nursing Home of the Year."
Right now there is usually between a three- and seven-month wait for veterans to be moved from the waiting list into a home. However, as Heigert pointed out, that wait time is going to increase in years to come.
"We have the best nursing home care throughout Missouri and we don't want to lose it," he said. "The wait time is only going to increase. Even though our veterans population is going down, the age of the veterans is getting younger. The veterans of the wars in the Mideast are going to be residing there longer and turnover is going take longer. We're looking at an average time of six months before a veteran dies today to three or four years before a (post-9/11) veteran passes on."