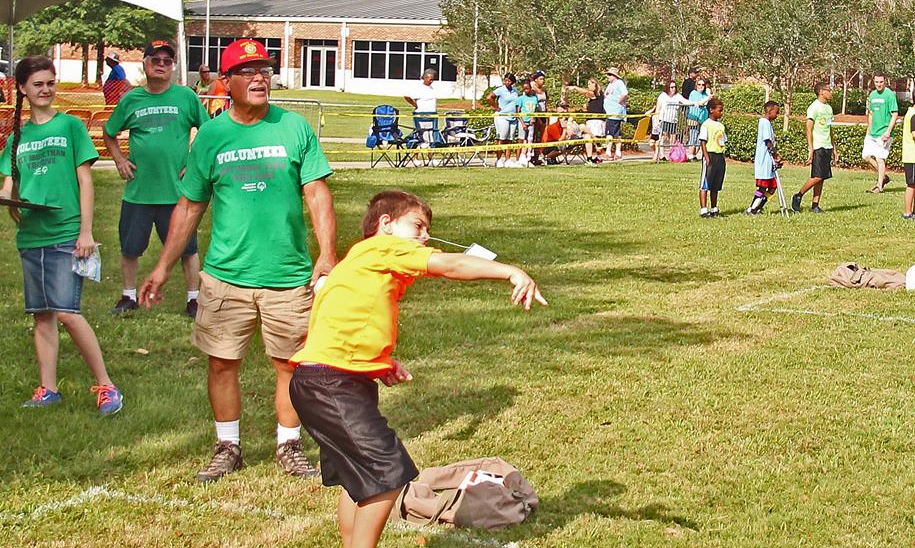 BY:

The American Legion

Jun 15, 2017
Since its founding nearly 100 years ago, The American Legion has advocated on behalf of the nations' children by promising "A Square Deal for Every Child." Because of this promise, The American Legion Family has supported the Special Olympics through financial contributions and volunteer efforts for nearly 40 years.
The Special Olympics' mission is to empower children and adults with intellectual disabilities to believe in themselves and to become physically fit, and The American Legion Department of Louisiana has been supporting their efforts by conducting the Softball Throw event for more than 30 years.
This past May, nearly 60 Department of Louisiana Legion Family members volunteered their support for the Special Olympics Softball Throw, which was held at Southeastern Louisiana University in Hammond.
"The entire softball event was in the hands of The American Legion Family – staging, the actual event and the awards presentation," said Department of Louisiana Special Olympics Coordinator Herbie Petit, a past department commander who also currently serves as the National Committee on Children and Youth chairman. "We had Legion members, Auxiliary members, Sons of The American Legion members, as well as Boy Scouts Troop 185 from New Orleans and others who just wanted to work with us."
Besides helping the Special Olympics softball athletes with their game, the Legion Family volunteers provide them with water, treats and Mardi Gras beads after they throw the ball.
"It touches your heart when a kid hugs you, or how excited they get at throwing the ball. And I can't praise the volunteers enough; their donations are truly a blessing for the volunteers and the athletes as well," said Petit, a member of Post 307 in New Orleans.
"Louisiana Special Olympics really appreciates us, as the Softball Throw is one of the largest events at the games."