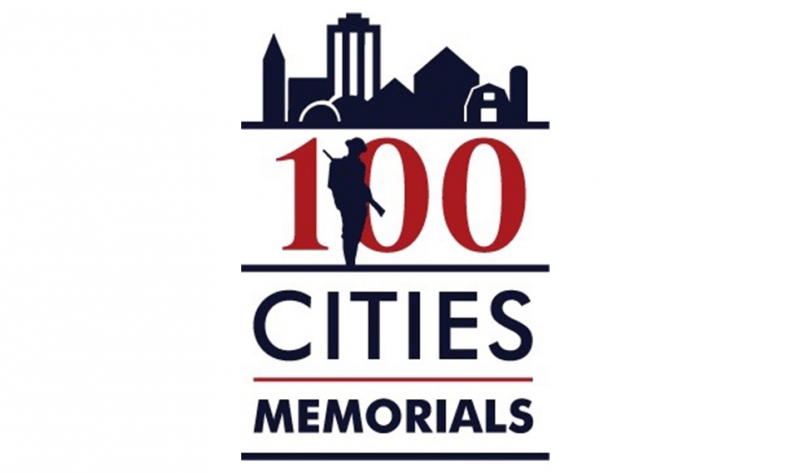 BY:

The American Legion

Nov 21, 2017
At the end of World War I, thousands of war memorials of every size were built in local communities across the country. Over the decades, exposure to the elements and to vandals brought many of them into disrepair. The centennial of the war is the right time to restore both their physical beauty and awareness of the men and women they memorialize.
The 100 Cities/100 Memorials program is offering a grand total of $200,000 in matching grants to inspire, motivate and support 100 projects in 100 locations around the nation. The program was funded by the World War One Centennial Commissionand the Pritzker Military Museum & Library. On Sept. 27, the first 50 designated "WWI Centennial Memorials" and grants were announced. At the same time, Round 2 of the program was launched, offering an opportunity for additional participation. Round 2 applications are being accepted until Jan. 15, 2018. All projects that were submitted in Round 1 but were not awarded a grant have been automatically entered into Round 2.
Local entities, including Legion posts, civic groups, historical societies, service organizations, privateteams and even individuals, are being invited to nominate their restoration and commemoration initiatives for consideration to be selected as one of the second 50 "WWI Centennial Memorials." Suitable recognition for these efforts is being provided to all participants, while the second 50 selectees will alsoreceive a matching grant of up to $2,000 to help fund their projects. All participants, awardees and their principal sponsors and donors, will receiveappropriate national and local recognition for their efforts.
The American Legion is a supporting organization of the initiative, via a resolution of the National Executive Committee. Detailed information, instructions and supporting materials can be found at ww1cc.org/100Memorials.