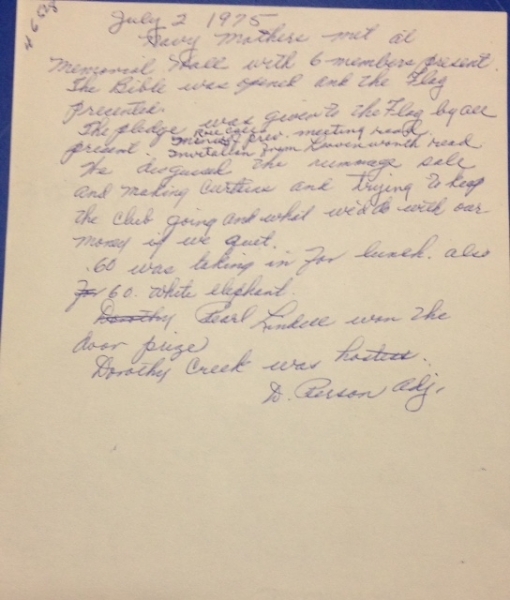 In October of 1966 a group of Mothers who had sons enlisted in the NAVY became members this group.  They met monthly according to the composition book that was located at our post. 
The following were some of the origional members:
Dorothy Person           Hemiette Huffman
Jessie Ferguson          Clara Rich
Mary Kirby                   Esther Goosman
LolaSecrest                 Alice Robertson
Effie Craft                    Grace Lipp
Anna Troppman          Jennie Kane
Pearl Lindello
This group continued to meet till December 3, 1975, as this was the last entry made for them.
Attached is the only meeting minutes that have been located.