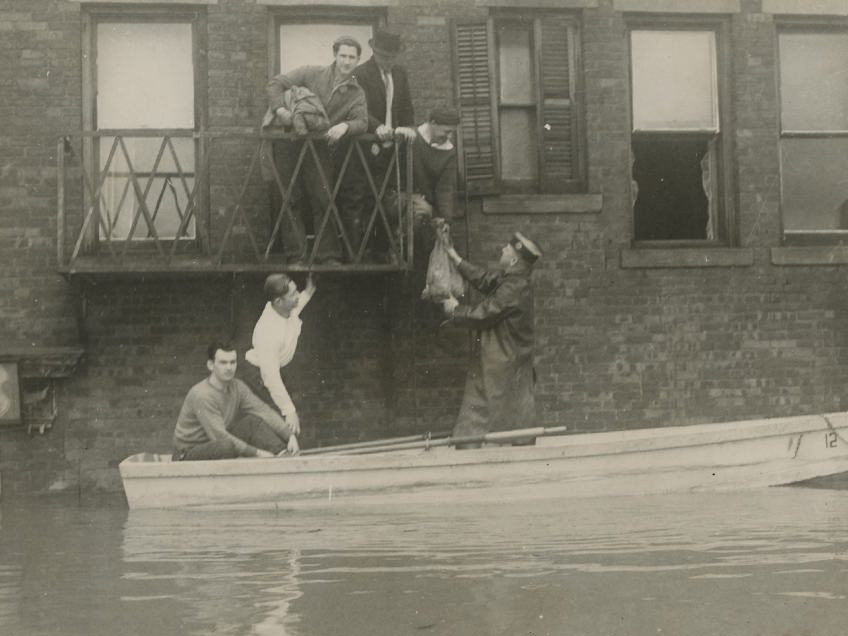 Legion raises funds, provides communications, feeds victims.
The American Legion raises over $250,000 and delivers it to the Red Cross to help victims of floods on the Ohio and Mississippi Rivers. As with the 1927 flood, American Legion posts and volunteers transform into relief centers and emergency workers in the devastated areas, distributing some 5,000 tons of food and 3,000 tons of clothing.
Hundreds of Legionnaire-owned boats are deployed to search for victims, and a mobile radio unit from a Jamestown, NY, American Legion post is among many called into service when other communications are knocked out. More than 1 million lose their homes in the floods, which take the lives of approximately 350 people.