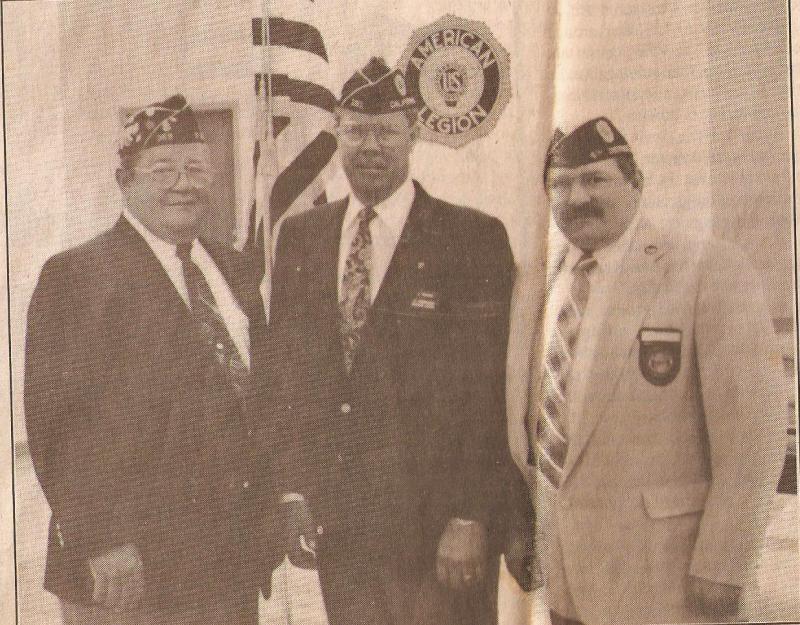 Photos from the visit of American Legion National Commander Bruce Thiesen (1993 - 1994) to Post 359 on 14 November 1993. (Photographs courtesy of The Saint Joseph Telegraph published November 18, 1993.)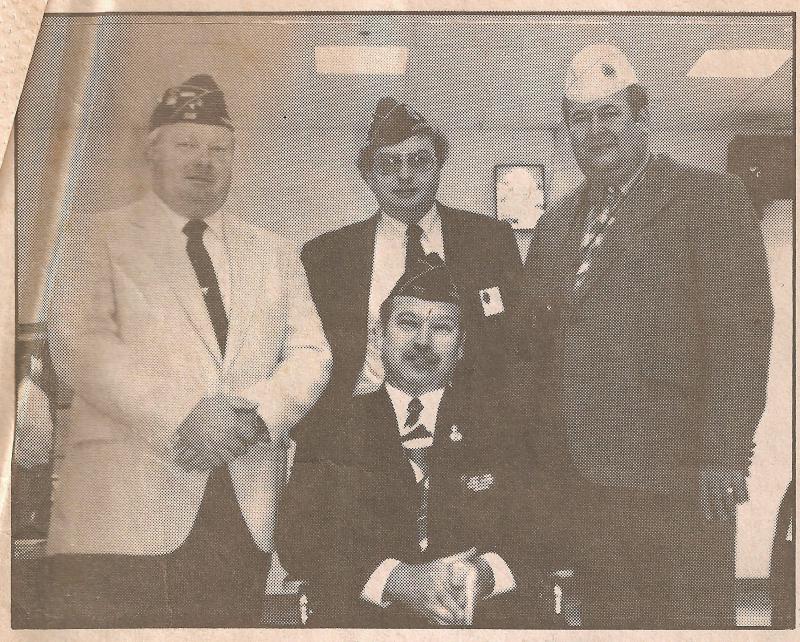 Post 318 Commander Terry Brown (L), Post 102 Commander Robert Sharp (C) and American Legion Department of Missouri Adjutant Terry Bankhead (R) flank American Legion National Foriegn Relations Chairman Joseph Frank of Post 777.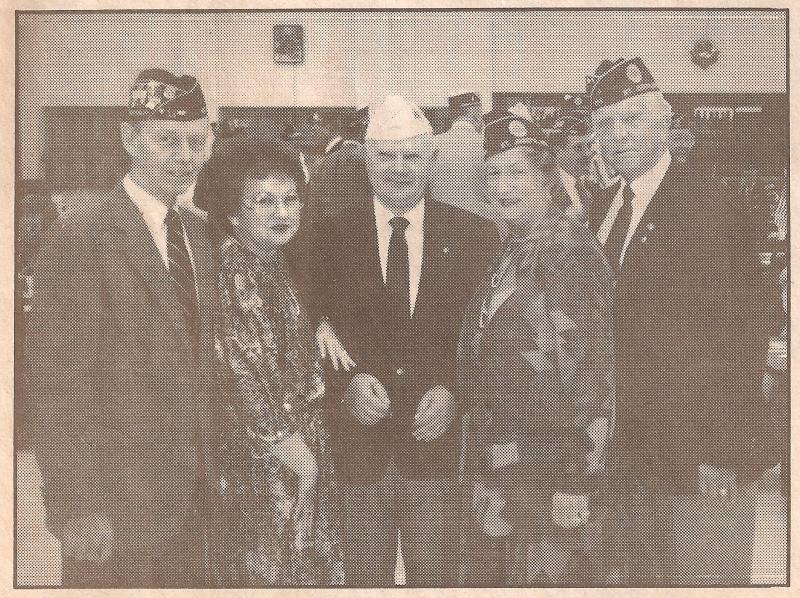 (L - R) Past Department Vice Commander Darryle Barlett of Post 11, his wife Grace, Department of Missouri Historian Franklin Flesher of Post 11 and Past Post 359 Commanders Dorothy and Dwayne Wylie.
View more photo galleries by Post 359 in Saint Joseph, Missouri