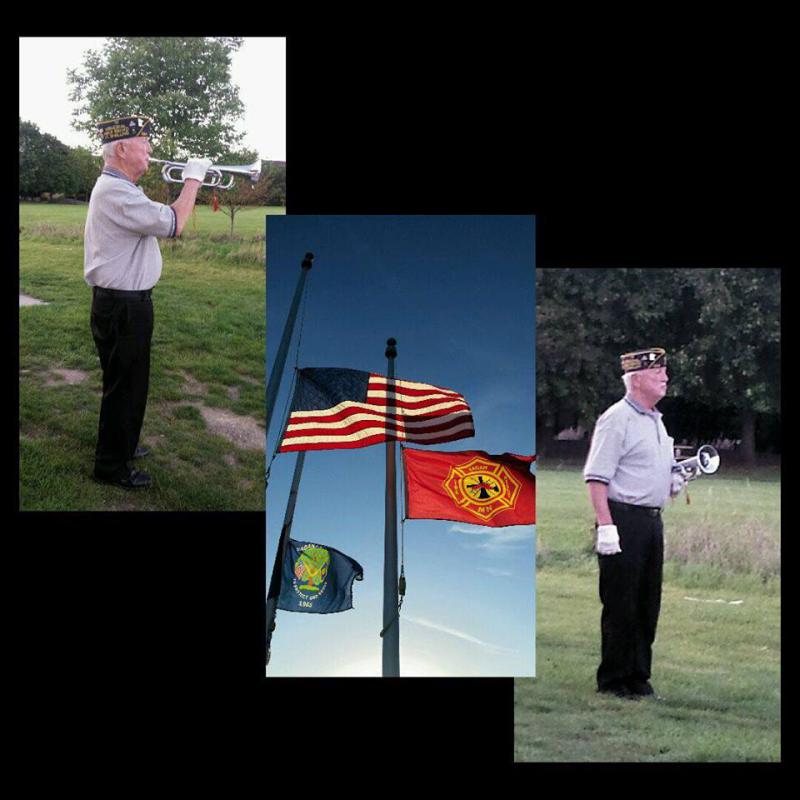 Eagan's American Legion Post 594 hosted the 15th anniversary of the 9/11 terrorist attacks with a remembrance ceremony at Tribute Park. We were very fortunate to have had so many members of our community come out and support us during this event. This includes the City of Eagan, the Parks and Recreation department, the Police and Fire departments, Ms. Hanna Olson who sung the National Anthem, the Calliope Woman's Choir for their rendition of "God Bless America" and "America the Beautiful" and of course, the members of Post 594.
Boy Scout Troop 446 participating in Eagan's 9/11 remembrance ceremony
Tribute Park 9/11/2016
Hanna Olson singing the National Anthem
Post Commander delivers Memorial Speech
A small section of the specators at the 9/11 event.