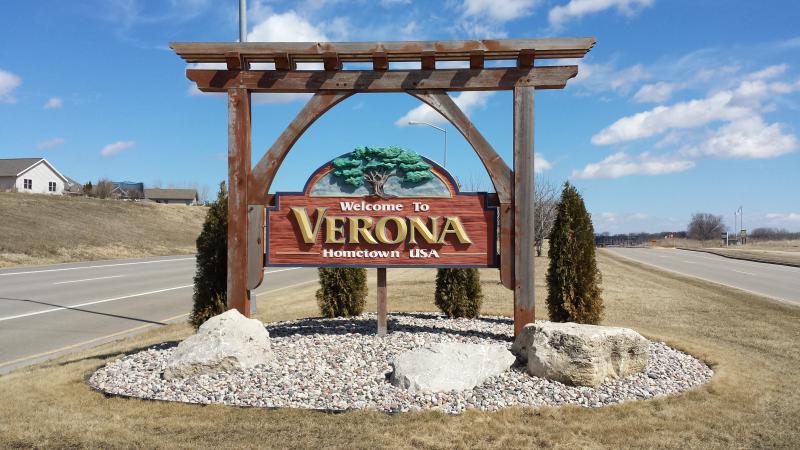 The title was bestowed on Verona by members of the U.S. Army's 101st Airborne Division serving in Vietnam after the Verona Press printed a letter to the editor from one of its servicemen, Donald Schmidt (who was a member of our Post prior to transferring to another).
Because of the free subscription sent to him (by The American Legion Auxiliary), the printing of his letter and certain nostalgic aspects his fellow servicemen saw in Schimdt's hometown, his unit declared Verona to be "the perfect example of Hometown, U.S.A." and asked to adopt it as their honorary hometown.
That title was an informal one until the Verona Area Chamber of Commerce adopted it in 1985 and created a trademark logo with the outline of the lower 48 states and a star designating Verona. That year the city designated June 9 as Hometown U.S.A. Day.
Meanwhile, Verona held a huge quasquicentennial celebration in 1972, featuring all sorts of entertainment and a military jet flyover, drawing an estimated 20,000 spectators.
A parade was held annually for a few years, and by the late 1970s, the annual celebration had spread to three days and was called Hometown USA Days.
By the 1980s, that was commonly shortened to Hometown Days and in 19985 the festival was dedicated to the men of the 101st/3rd Detachment who gave Verona its name.