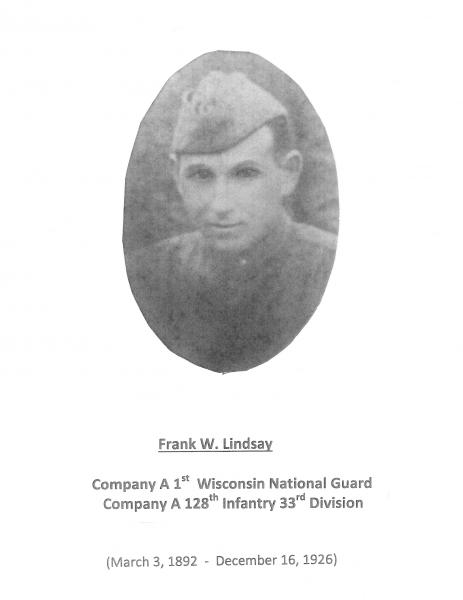 Verona World War Veteran Stricken
Frank Lindsey Drops Lifeless in Babershop; Village Grieves
(State Journal News Service)
Verona, WI - Frank Lindsay World War veteran, was found unconscious in his barbershop here this morning about 8 o'clock and died two hours late. Dr. Joseph Dean, Madison, who was called, said he believed death was caused by a broken blood vessel in the head.
Lindsay, who is well known in the village, complained of a headache when he awoke this morning but went to his work without consulting a doctor. When one of his employees arrived about 8 o'clock he found Lindsay unconscious on the floor. He died at the home of his father, William Lindsay, who lives near the shop.
A World War veteran, a member of American Legion , active in all village activities. Linsay's death was mourned today by all residents of Verona.