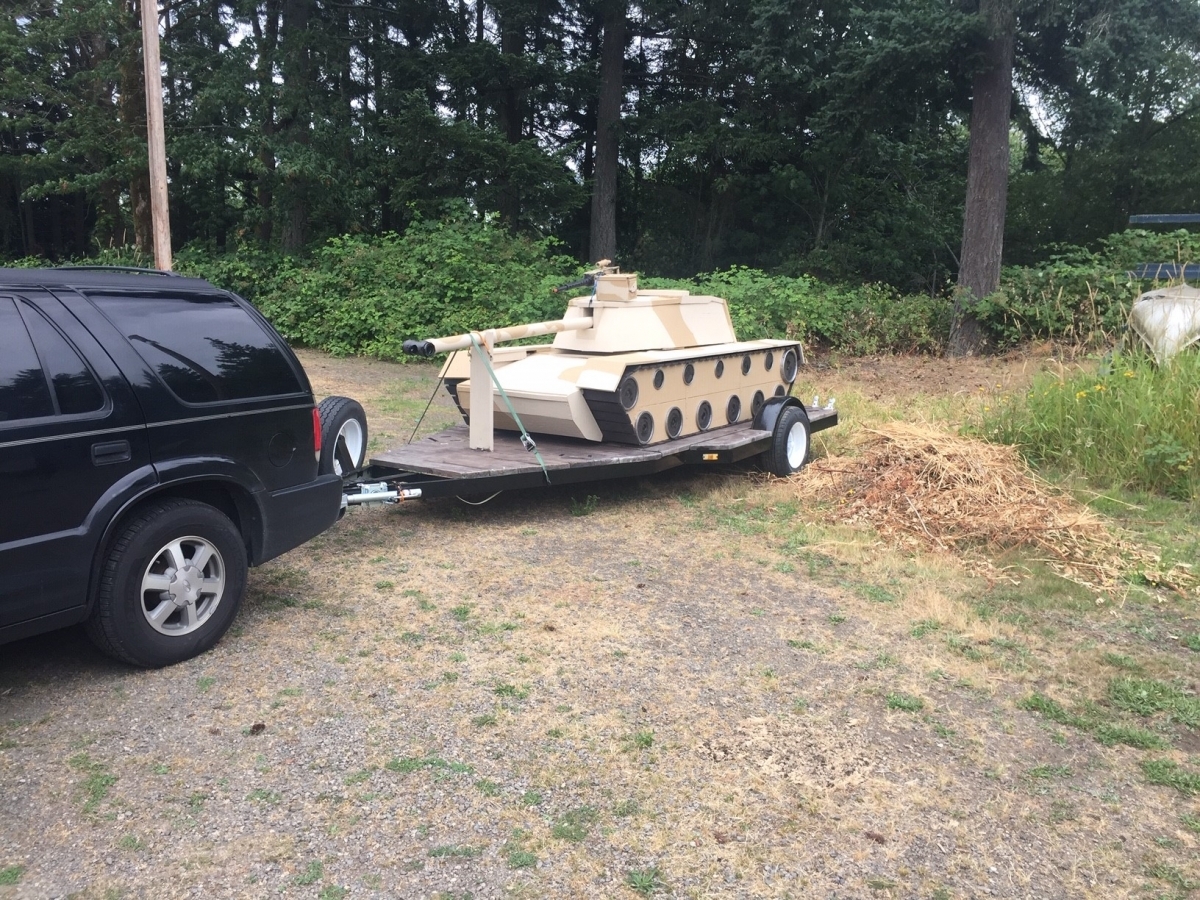 Post 236 was invited to participate in the Tacoma Freedom Fair which was held on July 4th, 2019. Post 236 was requested to bring their wooden tank and set it up next to the stage. This section of the fair was devoted to all Active Duty members and Veterans. Music was good and everyone loved the tank. It was the backdrop to many pictures. It was a very long day but well worth it. Firework Show was good.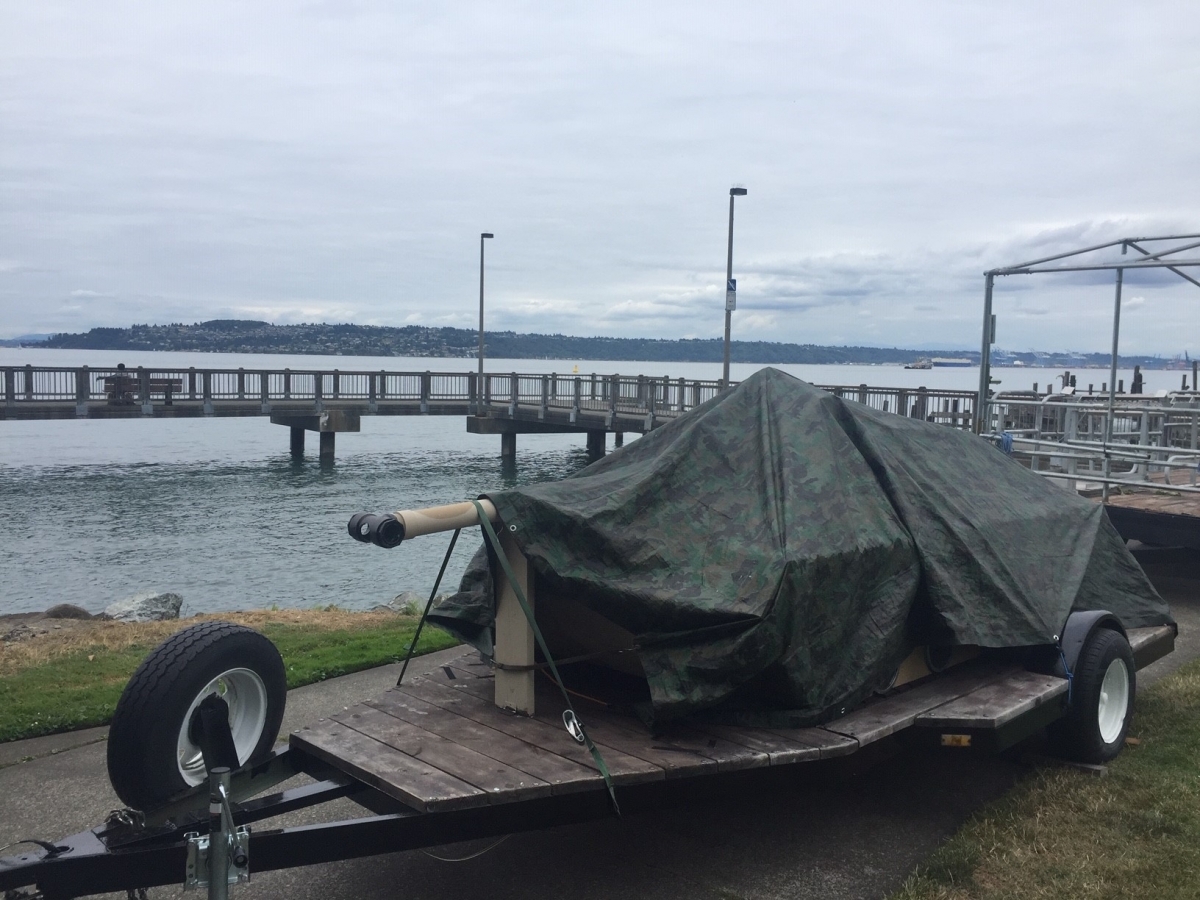 Covered up and staged for July 4th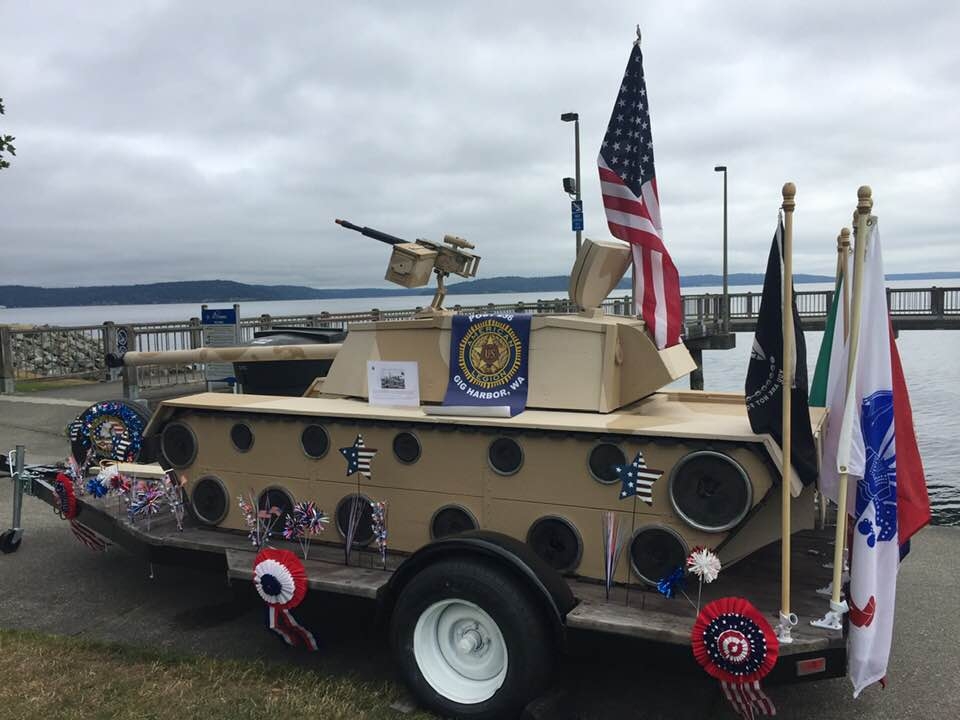 Awaiting for the crowd to come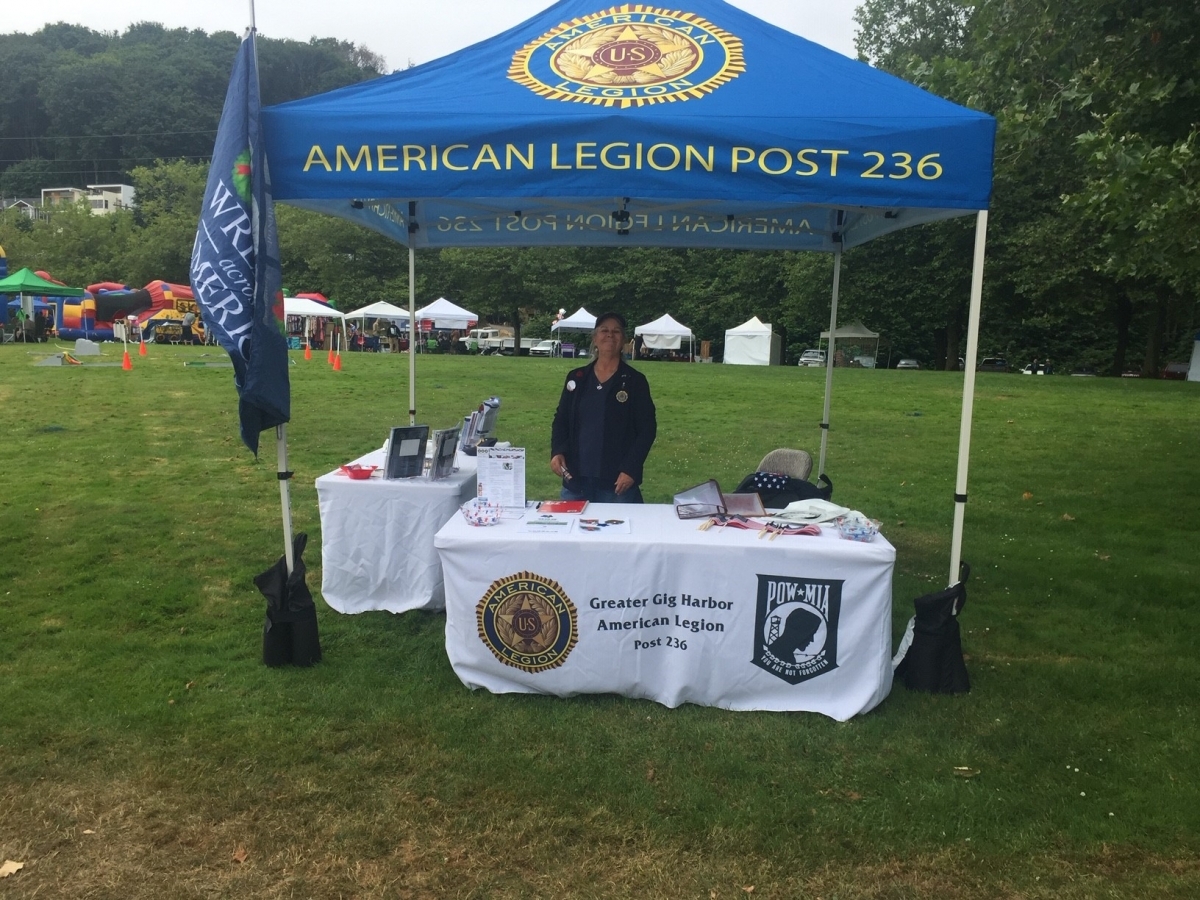 Adjutant Charlene Christian making sure the booth is set up correctly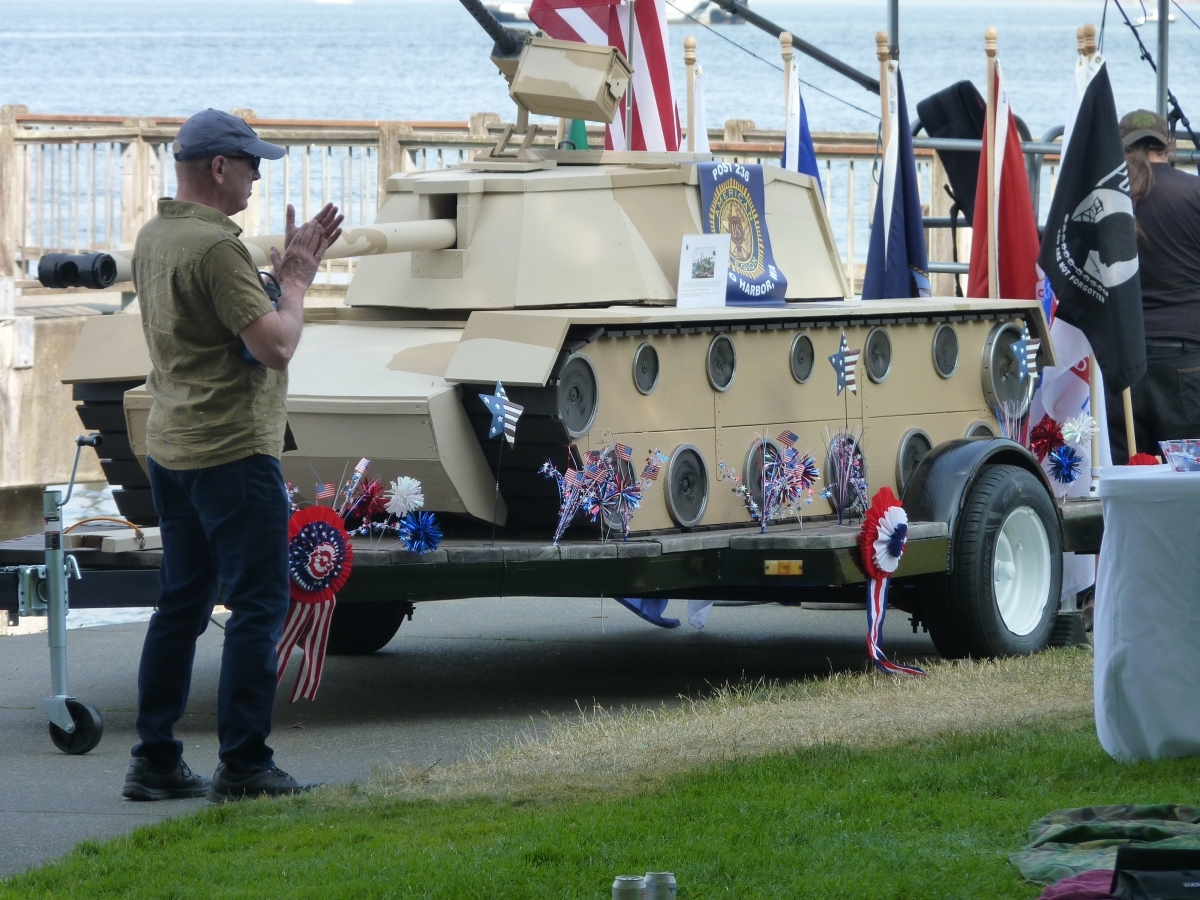 Checking out the tank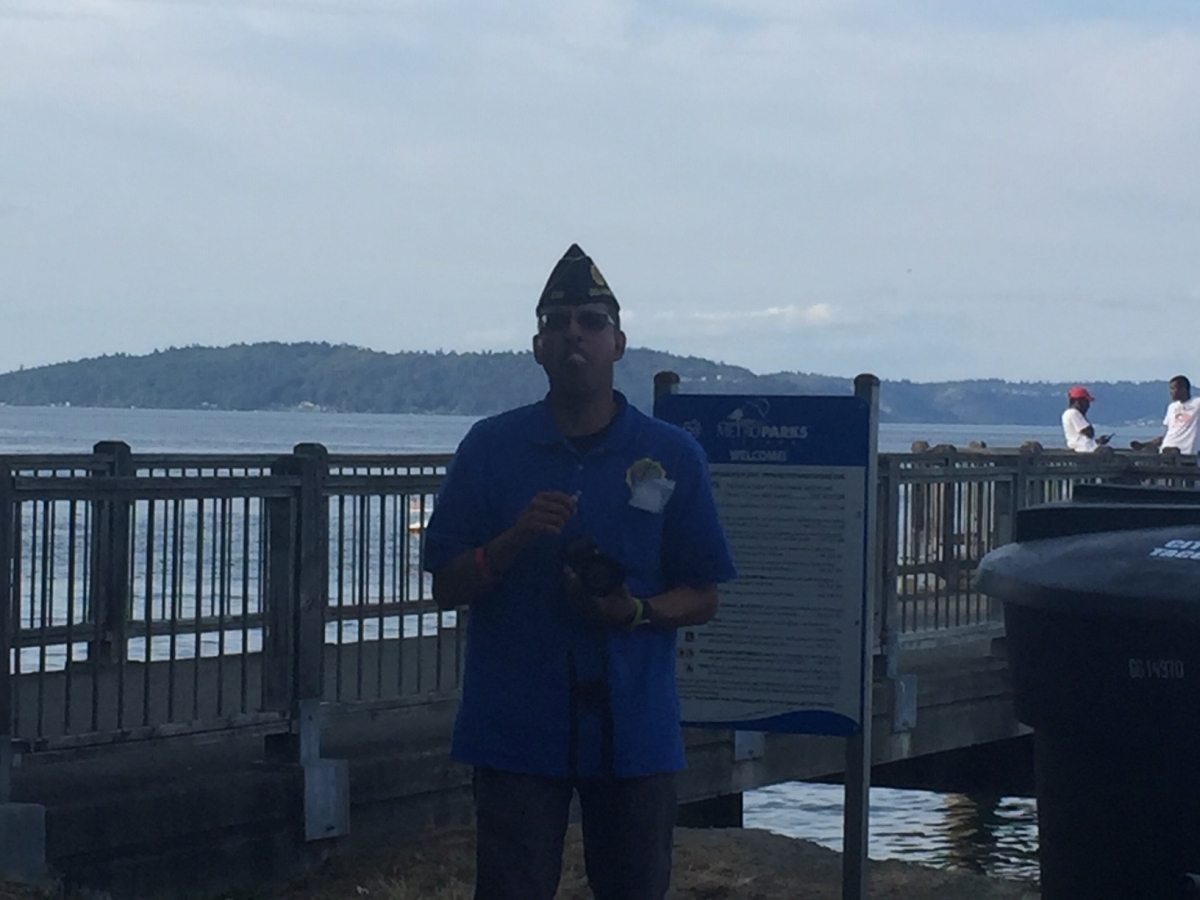 Historian Rob Tinsley taking pictures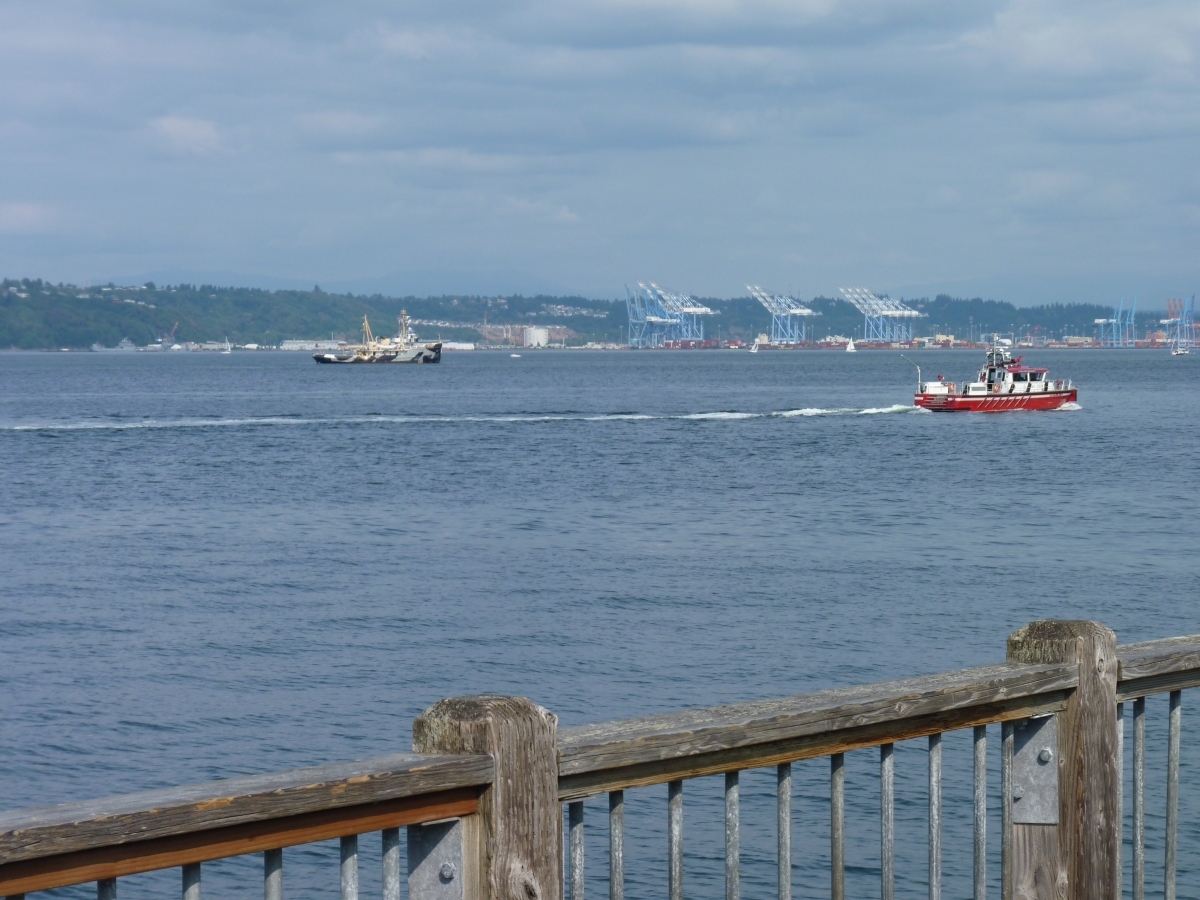 Our view from the dock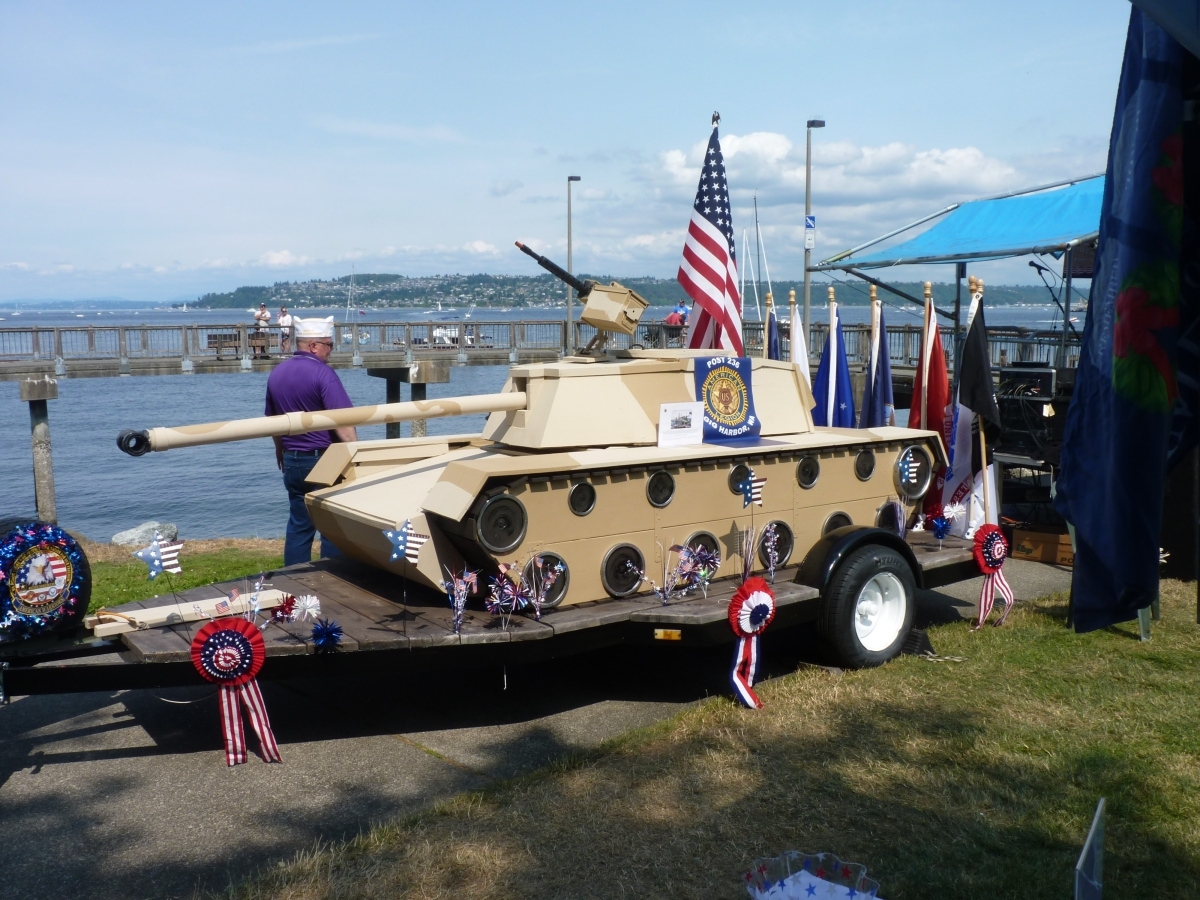 A good looking tank!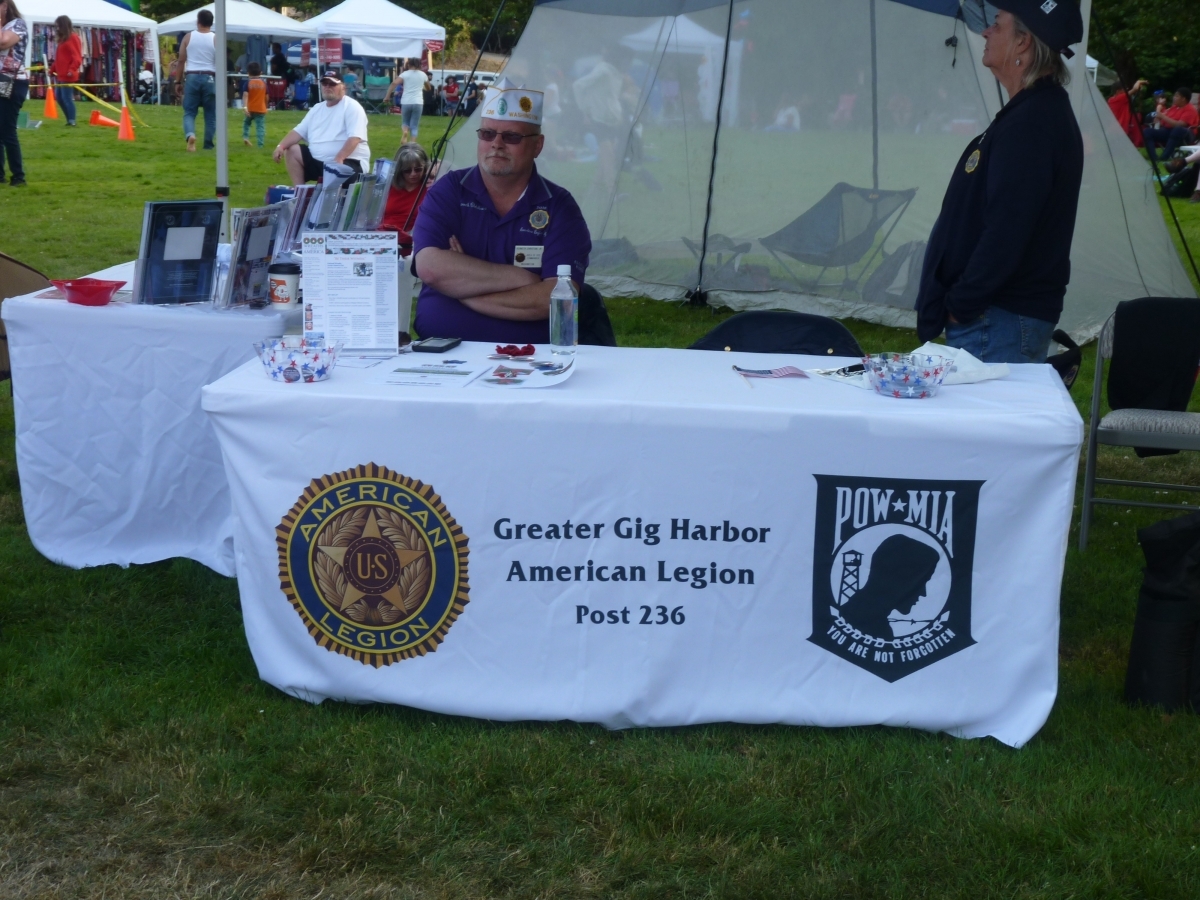 See, Commander's do work. Department Vice Commander for Area II and Post Commander Ken Christian manning the booth under the careful eye of Post Adjutant Charlene Christian
View more photo galleries by Post 236 in Gig Harbor, Washington