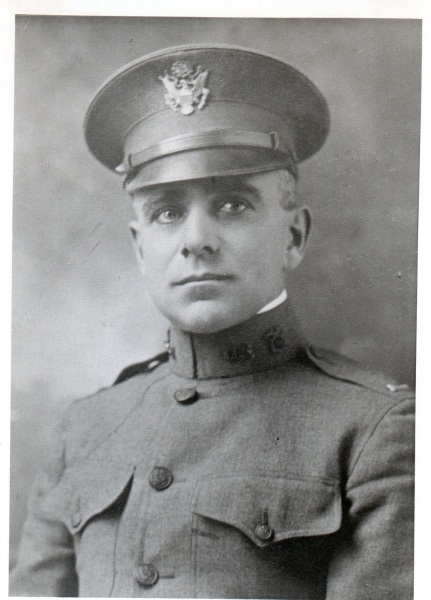 Born 9/25/1881 in Bellows Falls, VT and died July 26, 1950 at the VA Medical Center in  Hartford, VT at the age of 68 from severe Pulmonary emphysema. 
Enlisted June 28, 1917 in White river Jct. 
Organization: E. R. C. to July 26, 1917. Quartermaster Corps Camp Devens to discharge to accept commission. 
He was a First Sergeant April 11, 1918. 
He was commissioned a 2d LT Sept 14, 1918 in the Quartermaster Corps.Camp Devens
Discharged August 1, 1919. 
He worked as a bookkeeper, and a side judge. He became the Post Adjutant in 1929. His wife Marion was unit #37 President 1929. 
His daughter Mary Frances Grignon (Clark) joined the US Coast Guard during WWII.(see gallery for pictures of Mary).
. He attended many state conventions and was on the Department awards and trophies committee.