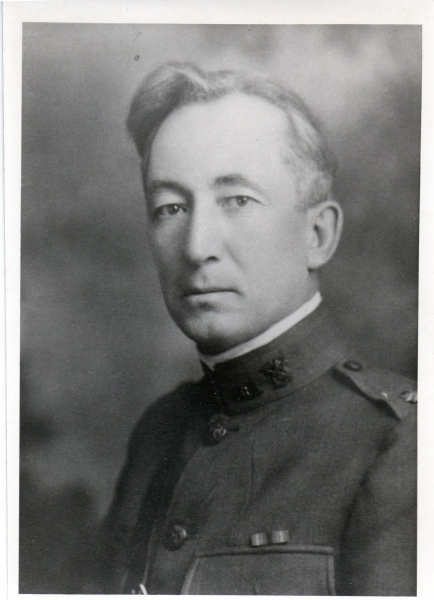 Captain Byron Adams Robinson becomes Post Commander. He enlisted on 11/10/1917.Primary station of duty: Washington DC and Metuchen, NJ He was discharged 10/28/1919, Boston, Mass.   
Grades: 2Lt Engineers 10/10/1917 and Captain Q.M.C.N.A. 3/21/18.
Organization: Quartermaster Corps
After his term as Commander, he became the Post Service Officer.
He died 1953 and is buried at Oak Hill Cemetery in Bellows Falls,VT.