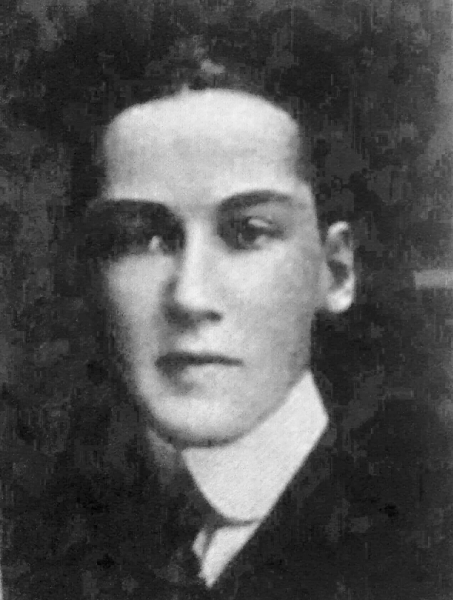 J.J. Fenton Jr., Chief Quartermaster US Navy Reserve Force enlisted April 28,1917. Died at the Naval Air Station in Pensacola, Florida in a Scout plane accident. At 9:10 pm on a flight with his instructor, he neared the shore to come in for the night, He had completed an hour of flying and his instructor said " well done, I couldn't have done it better". at the shore he went down and he landed about the shadows of the very large hanger and he hit the water and flipped. The plane flipped on its back, the instructor was able to get out and survive. Joseph was trapped in the front cockpit by the wing. The pulometer  was used on Joe for over an hour but they could not bring him back to life. 
Joe did get to fly above the clouds on his solo flights. He wrote home that he loved flying, looking at the sun setting and the clouds. His whole life, he had a dream to fly and to serve his Country. 
He became his training in Newport, Rhode Island 6/6/17 Training Station and later transferred for Naval Aviation training at Cambridge, Mass. Joseph attended Dartmouth College and Massachusetts Technical Institute Prior to his military career. 
Joseph Fenton was the first Bellows Falls casualty of the war. Bellows Falls mourned as one. He was the only son. Died age 21. 
From a letter he he wrote to his father..."We all have our work cut out for us, so the more cheerful we are the pleasanter it will be. There is no use at looking at, the dark side of things, for it really shouldn't be dark. The men of this generation are getting a wonderful chance to pay a little of what we owe to the Country that has given us everything; so even the greatest sacrifice is not too much, if we are called on to make it. 
Nobody wants to die, or expects to, but if it should happen, can anyone imagine anything more wonderful or greater , than to give up what we all cling to so dearly, for the honor of our Country? I fear we have taken our Country too much for granted and the war will drive home to us that we are Americans and now is the time to give her everything. So why not look at it as a glorious honor and not a dread duty? "
The businesses of Bellows Falls closed the day of their beloved sons funeral. The bells tolled, high mass was said at St Charles, a parish Joseph served as an alter boy. Priests from many parishes performed the mass. The E.H. Stoughton GAR veterans brought the young 21 year old aviator to the alter. The members of Company M and the GAR led the honors at the grave site with Father Reagan officiating,