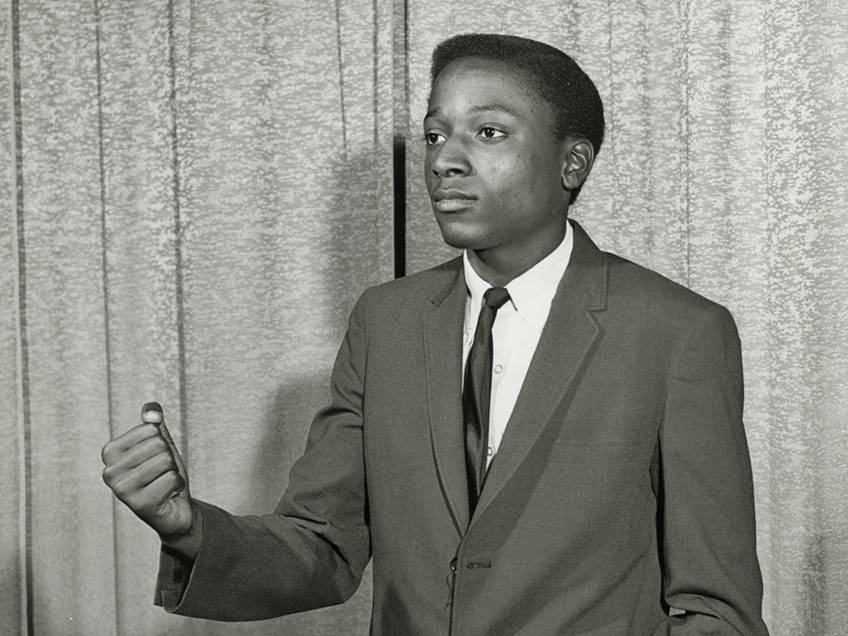 Future presidential candidate, author and diplomat Alan Keyes notches a rare double.
Alan Keyes of San Antonio, Texas, the son of a Vietnam War veteran, follows up his April 1967 American Legion National Oratorical Contest championship with election as president of American Legion Boys Nation three months later.
At 16, he is the youngest national oratorical champion to date, and is the only youth to date to claim top honors in both Americanism programs. He goes on to earn two degrees from Harvard University, serve as a U.S. diplomat, author, broadcaster and three-time U.S. presidential candidate. In 1999, he receives The American Legion National Commander's Public Relations Award.
His unique distinction in American Legion history stands until April 18, 1999, when another Texas teen, Kevin Sladek of San Marco, wins the National Oratorical Contest less than a year after his election as president of American Legion Boys Nation.