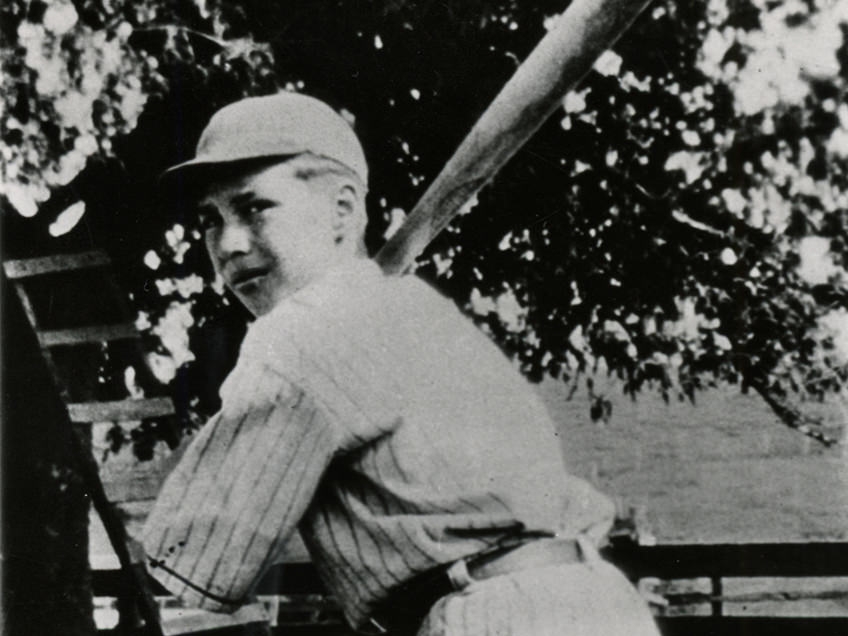 Iowa's Bob Feller, Navy veteran, one of the best to ever pitch.
"I may have been the first Legion Baseball graduate in the Hall of Fame, but I won't be the last."
Bob Feller, 1963
Pitching phenomenon Bob Feller of Iowa – known as the "heater from Van Meter" – is the first alumnus of American Legion Baseball inducted into the Baseball Hall of Fame at Cooperstown. A teen prodigy, he was a farm boy who could throw a curve ball at the age of 8 and was playing American Legion Baseball at 10. At 17, he would skip the minor leagues altogether, and sign with the Cleveland Indians.
He took four years away from baseball after enlisting in the U.S. Navy during World War II – the first professional athlete to do so – and quickly returned to form after his service. He would ultimately pitch 3,827 innings over 18 seasons and hold the record for most strikeouts in a game, 18, at the time of his retirement. He threw three no-hitters and 12 one-hitters. Some of the game's greatest batters described him at the best pitcher in history.
Later in life, Feller was a frequent speaker at American Legion Baseball World Series events and in 2009, at the age of 91, he threw out the first pitch in the annual championship tournament in Fargo, N.D.  
Over the next 55 years after Feller's enshrinement, 76 more former American Legion Baseball players would be inducted in the Hall of Fame.