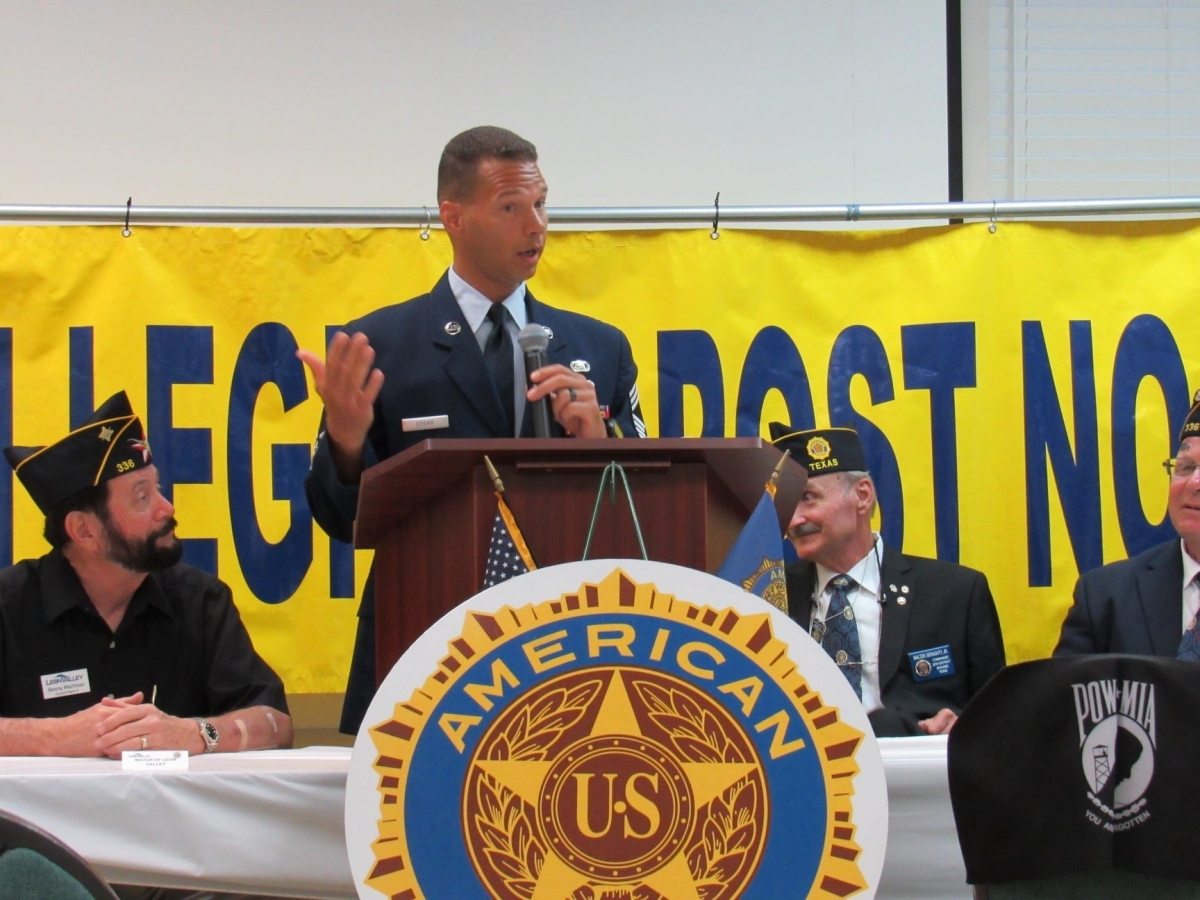 Post No. 336 would like to thank the following: The Mayor and City of Leon Valley, Eduardo & Ruth Ramos of Leon Valley Café, our guest speakers Chief Master Sergeant Edward H. Edgar, United States Air Force and Mr. Ron Cherry, Past 20th District Commander. Lastly, we would like to thank all of our family and friends of Post No. 336 and Leon Valley for their loyal support.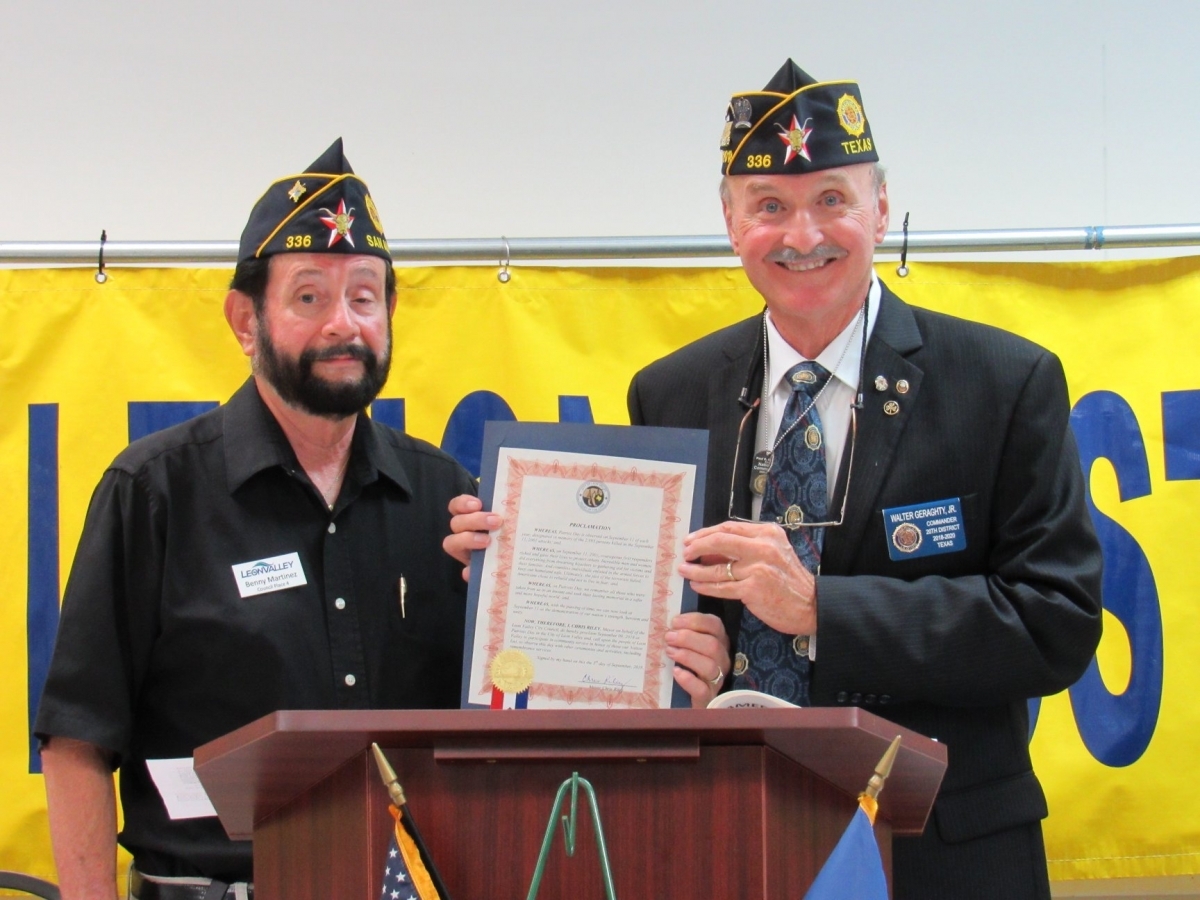 Past commander Walter Geraghty recieves the Leon Valley Proclamation from Comrade Martinez (Leon Valley City Council).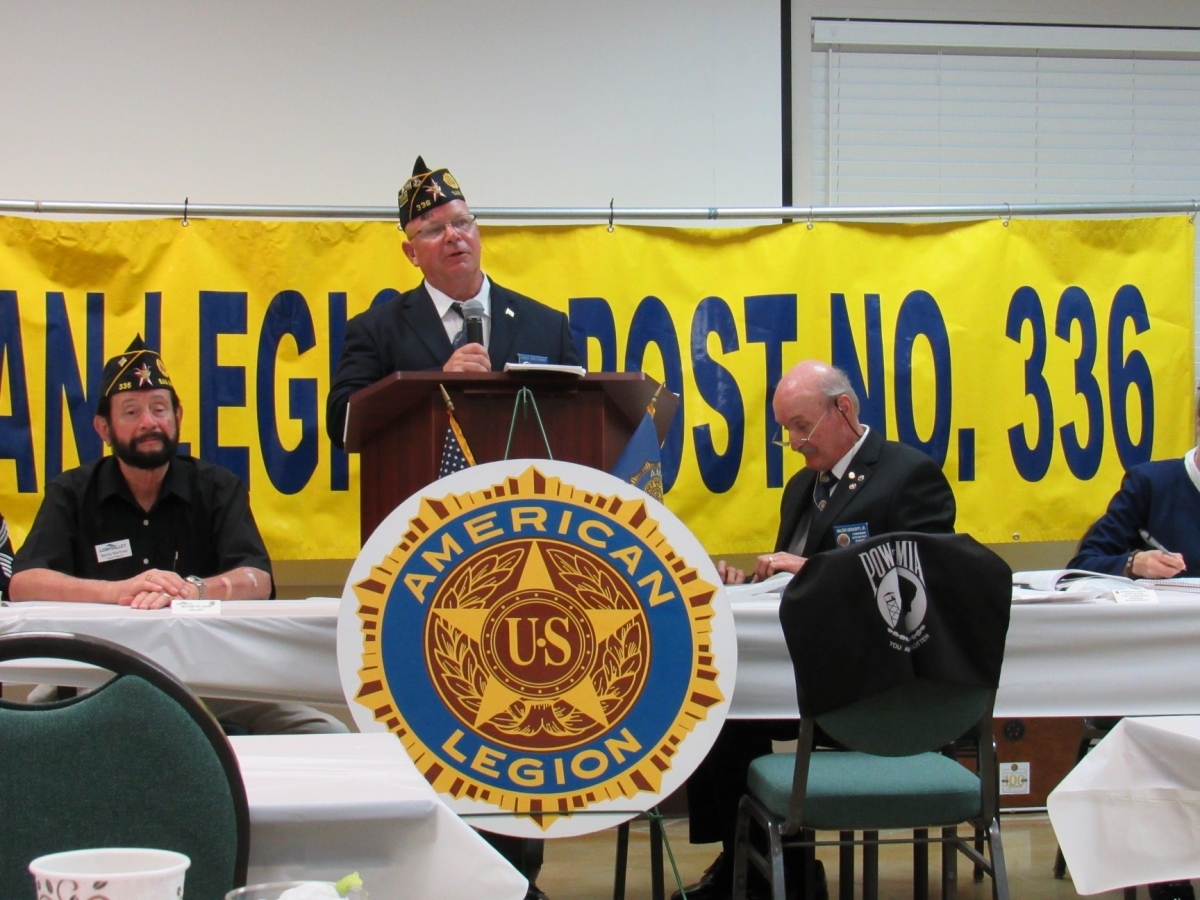 Commander Spencer Spriesterbach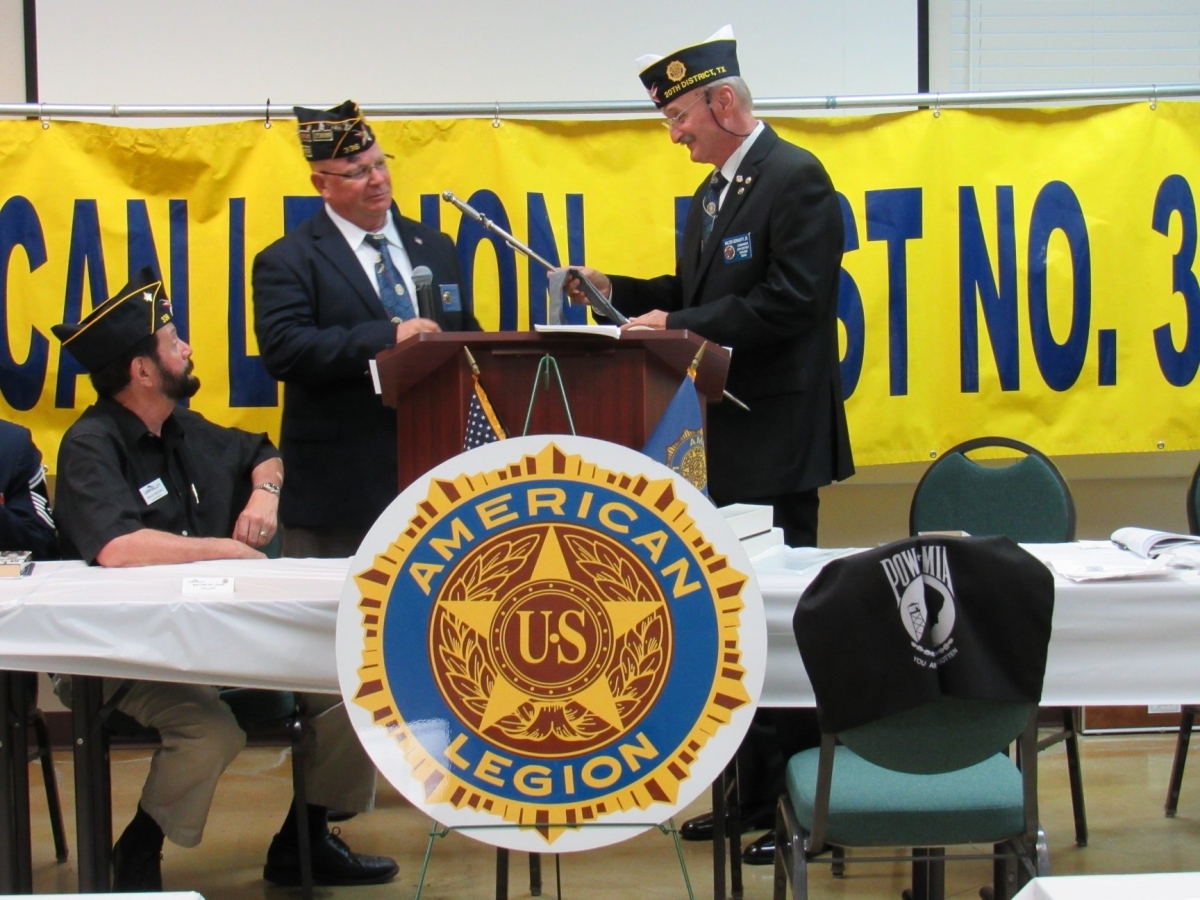 Commander Spriesterbach presented an award to Past Commander Walter Geraghty for his 10 years of service to the Post.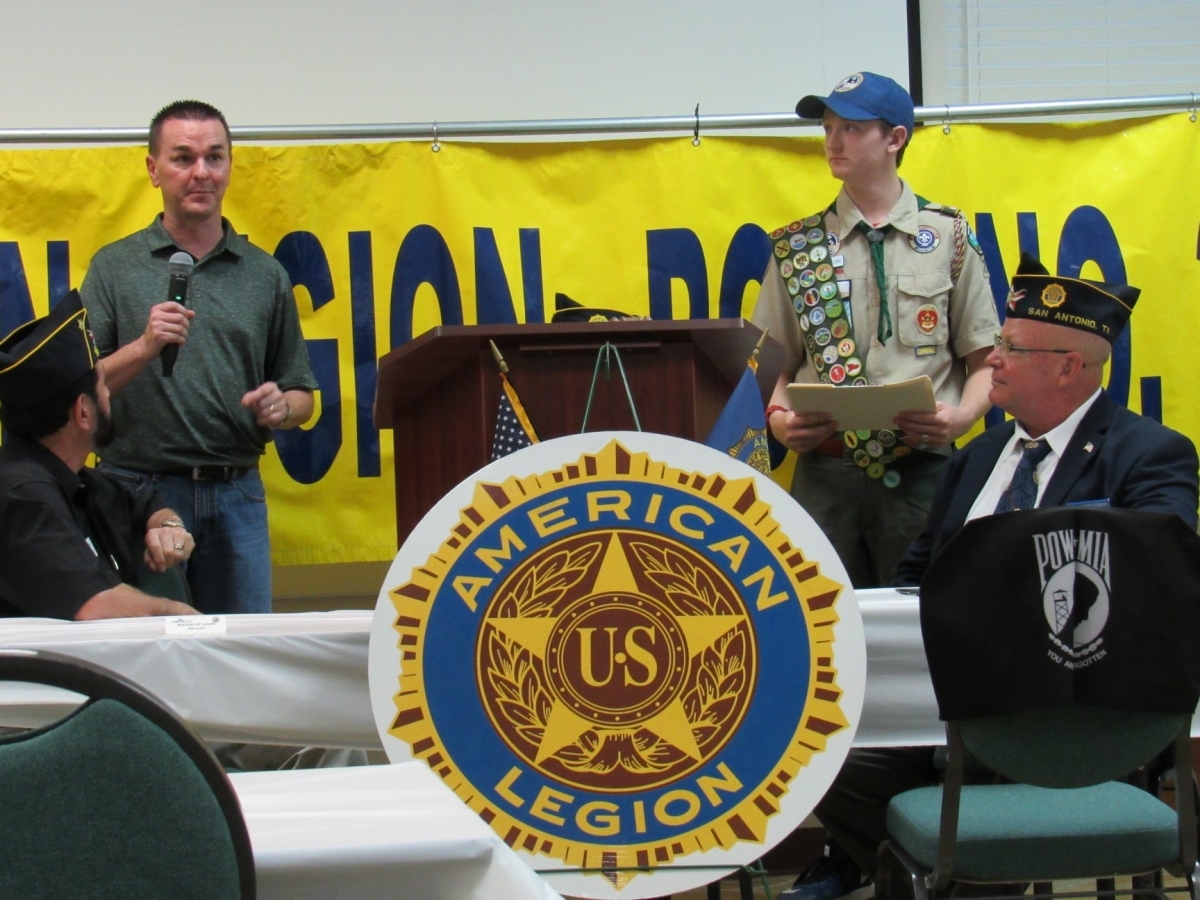 Comrade James Fleming thanks the Post for supporting his sons' (James R. Fleming) Eagle Scout Project.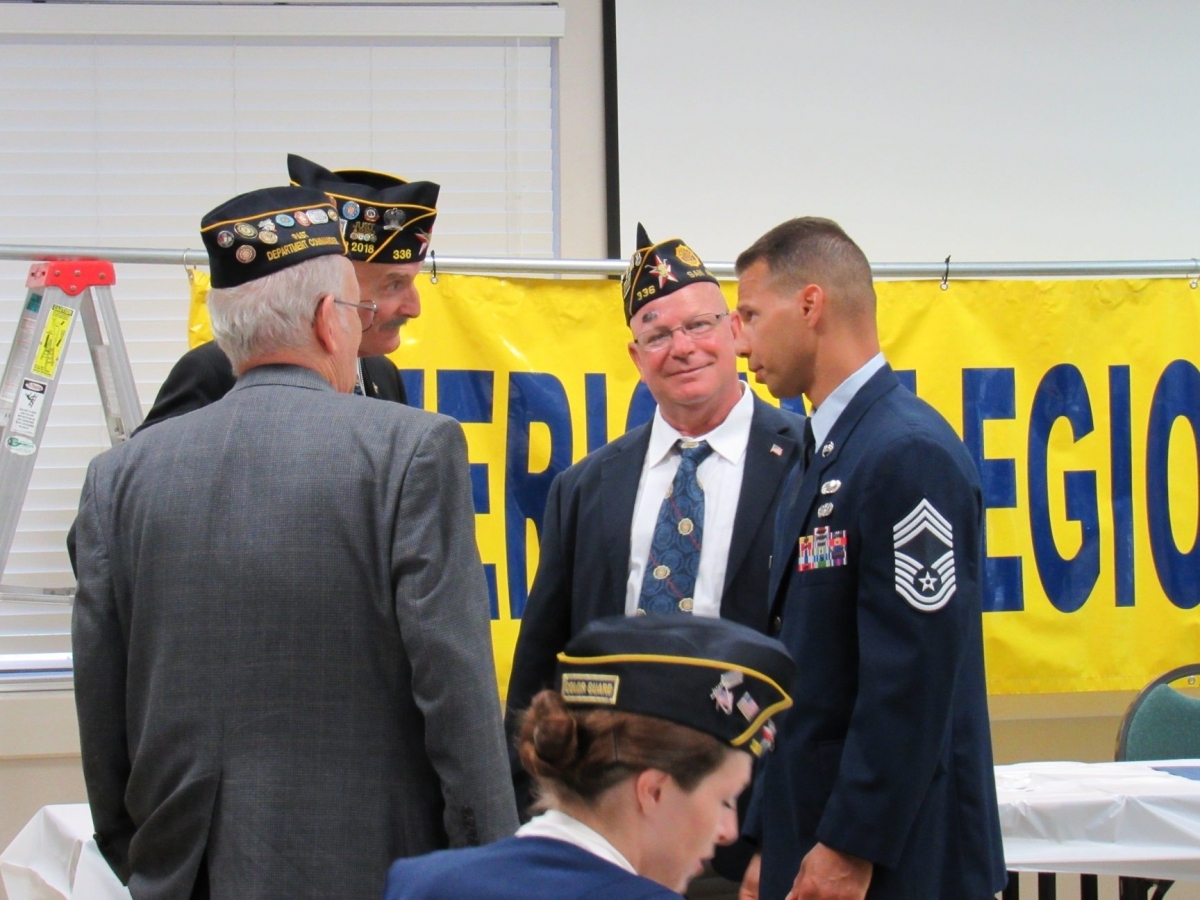 Past 20th District Commander Ron Cherry, Past Commander Walter Geraghty, Commander Spencer Spriesterbach, and CMSgt Edward Edgar, discussing items during our dinner break.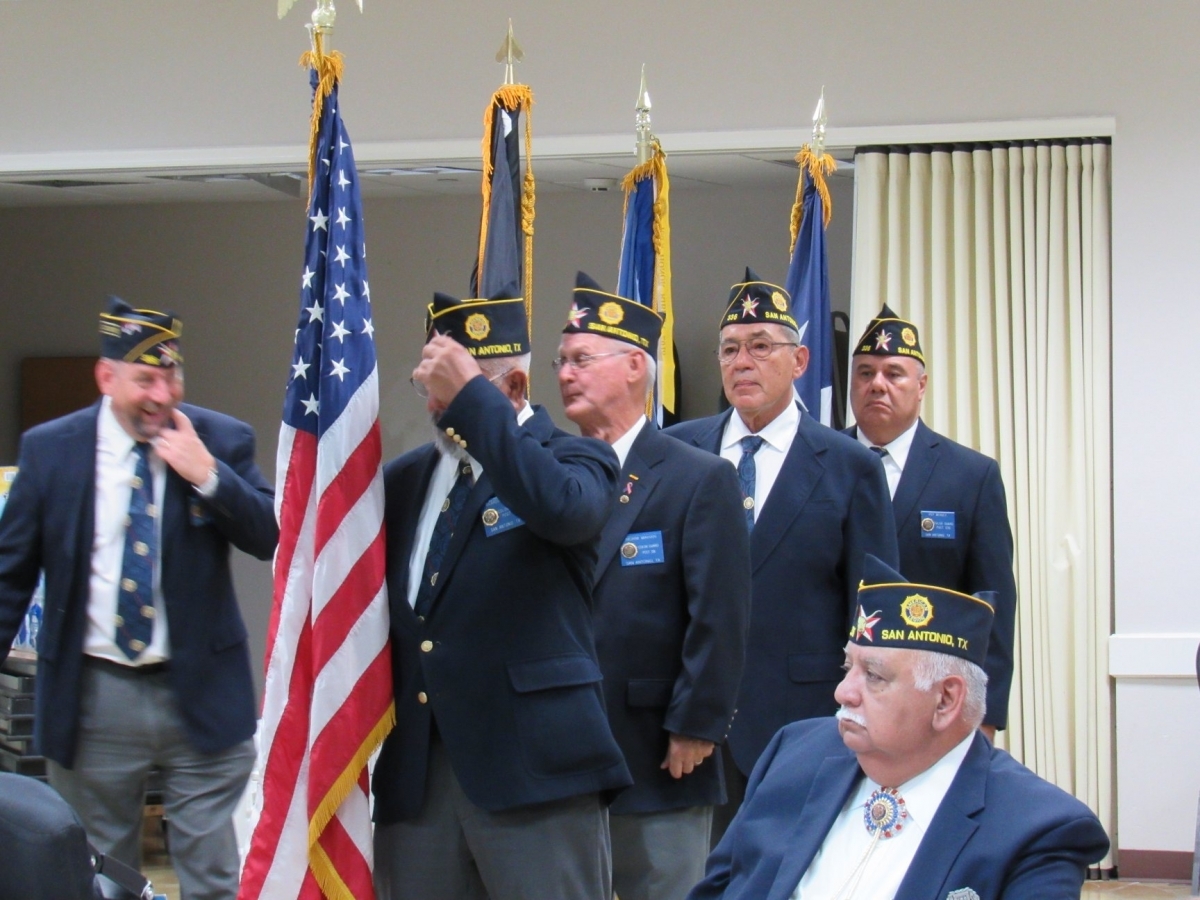 Our Color Guard preparing to present the Colors for our ceremonies.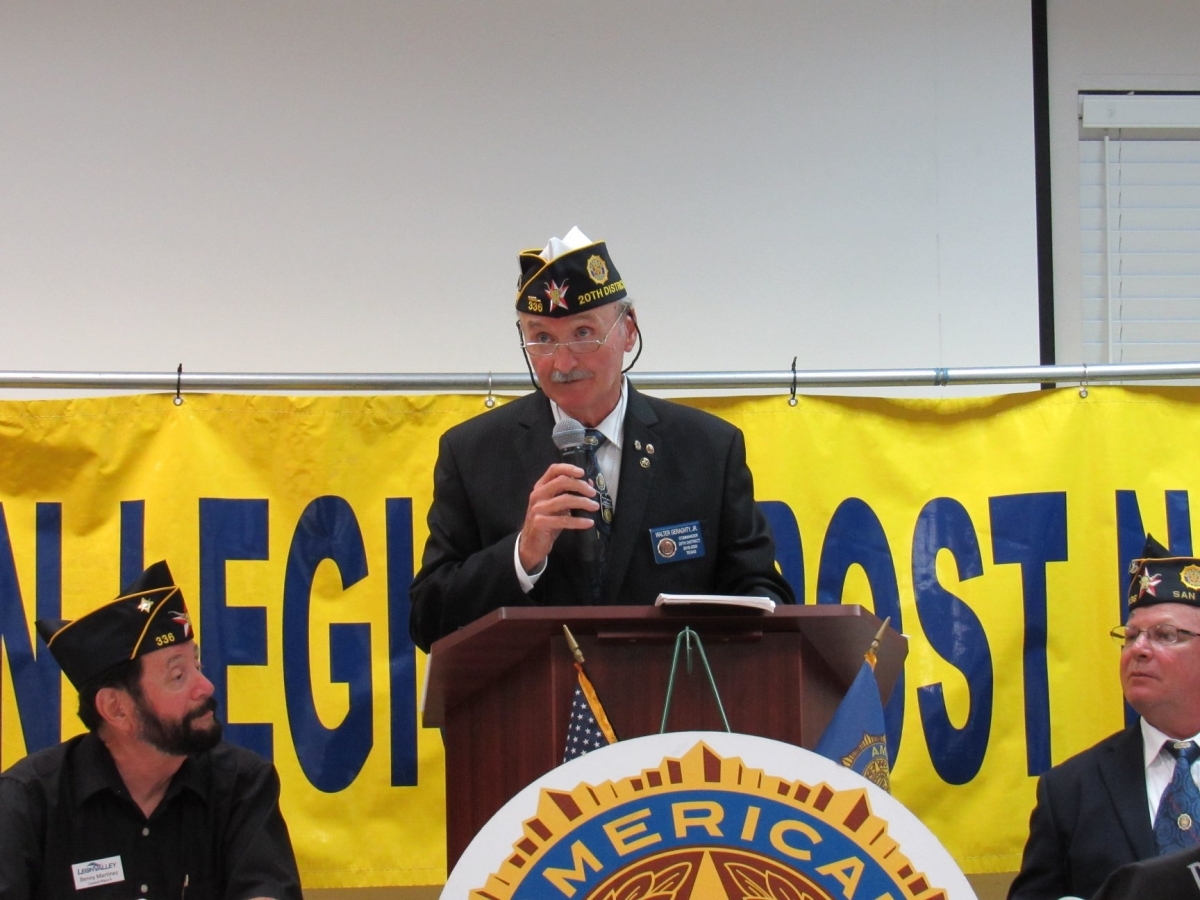 20th District Commander Walter Geraghty giving a briefing to all present.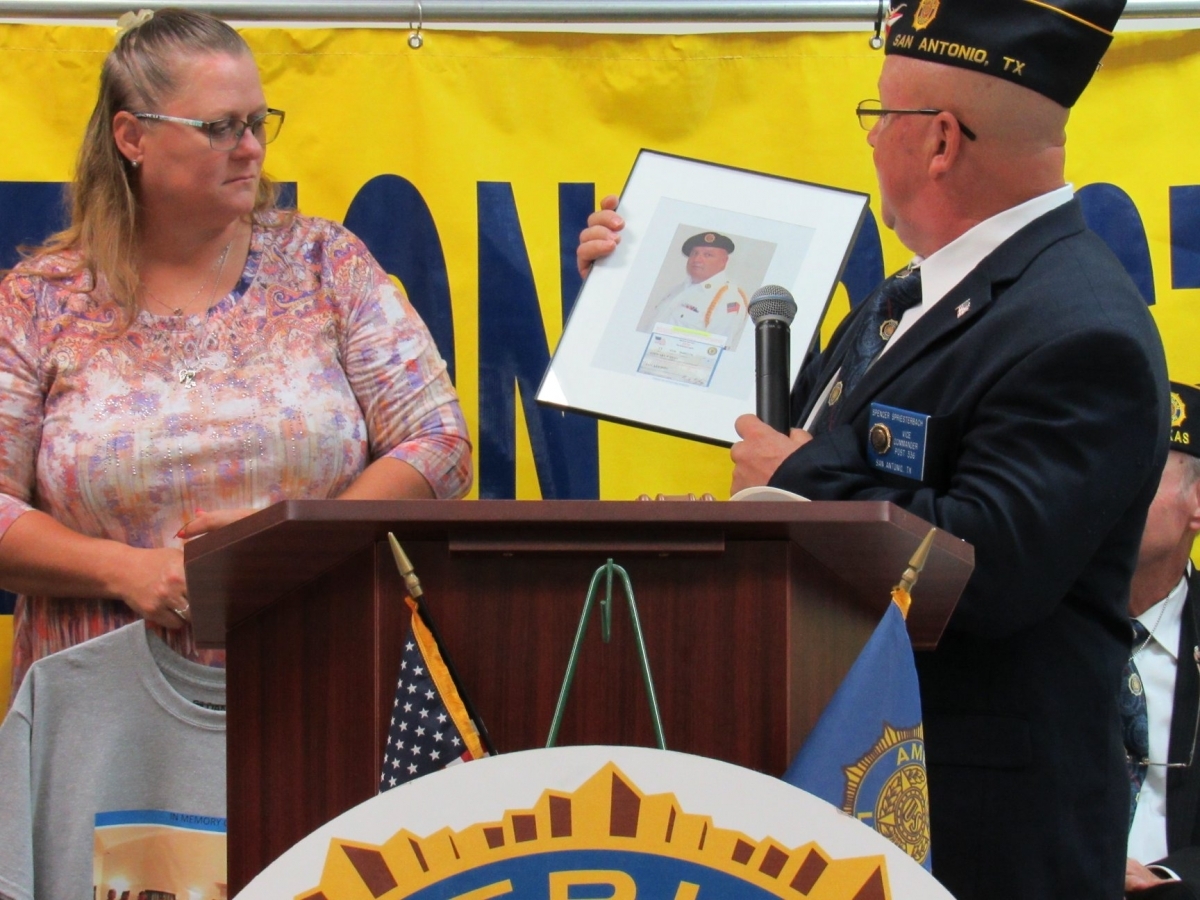 Commander Spriesterbach presented a framed photograph of Post Everlasting member Stewart Hess to his wife.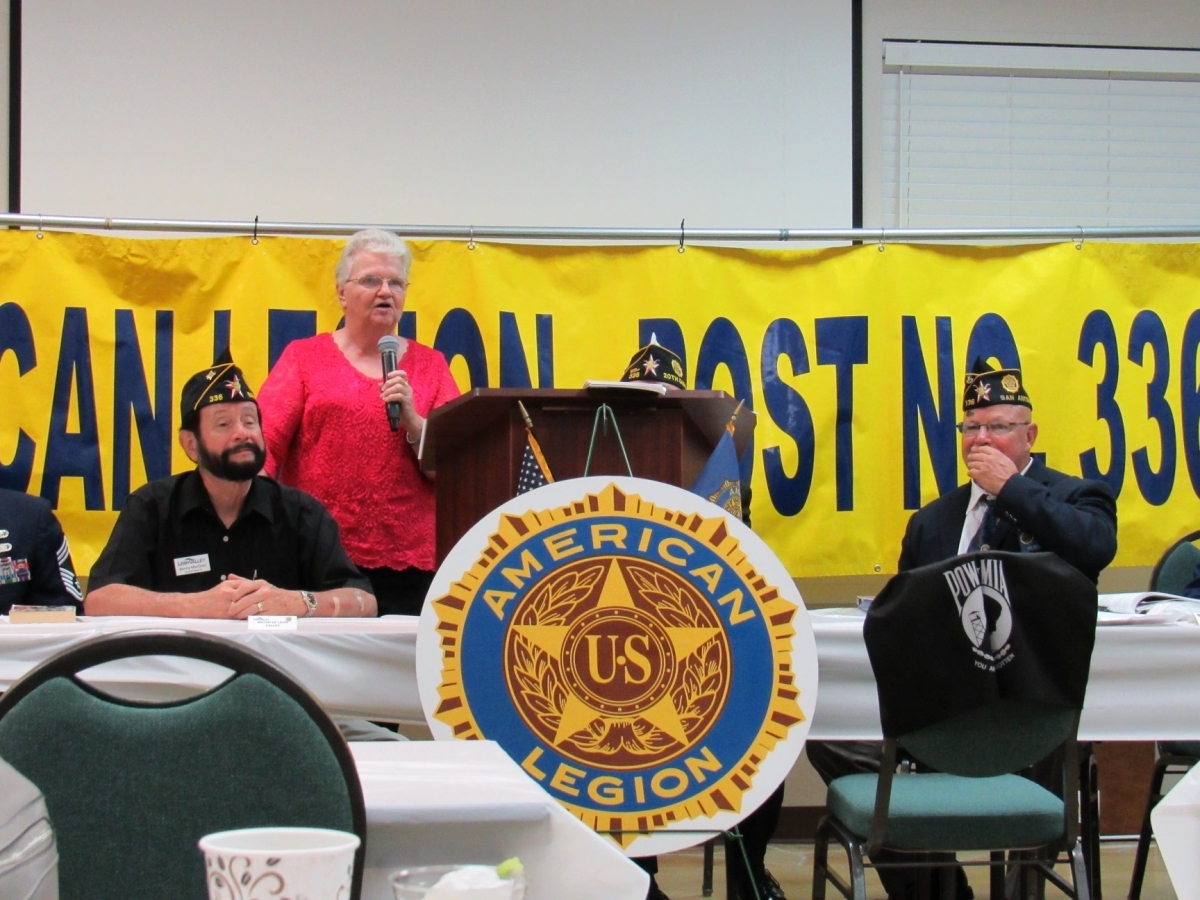 Mrs. Rose Cherry briefing everyone present on the American Legion Auxiliary.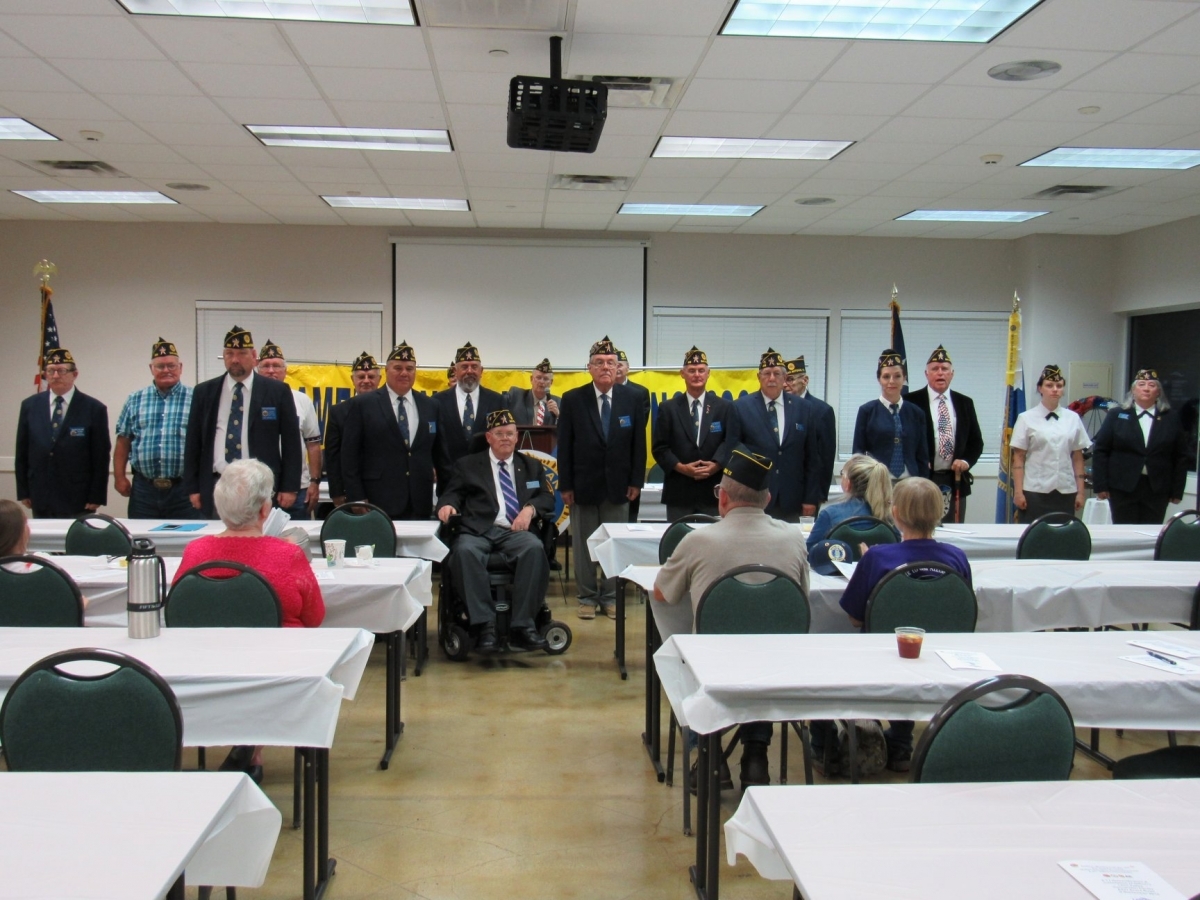 Meet the Officers of Post 336.