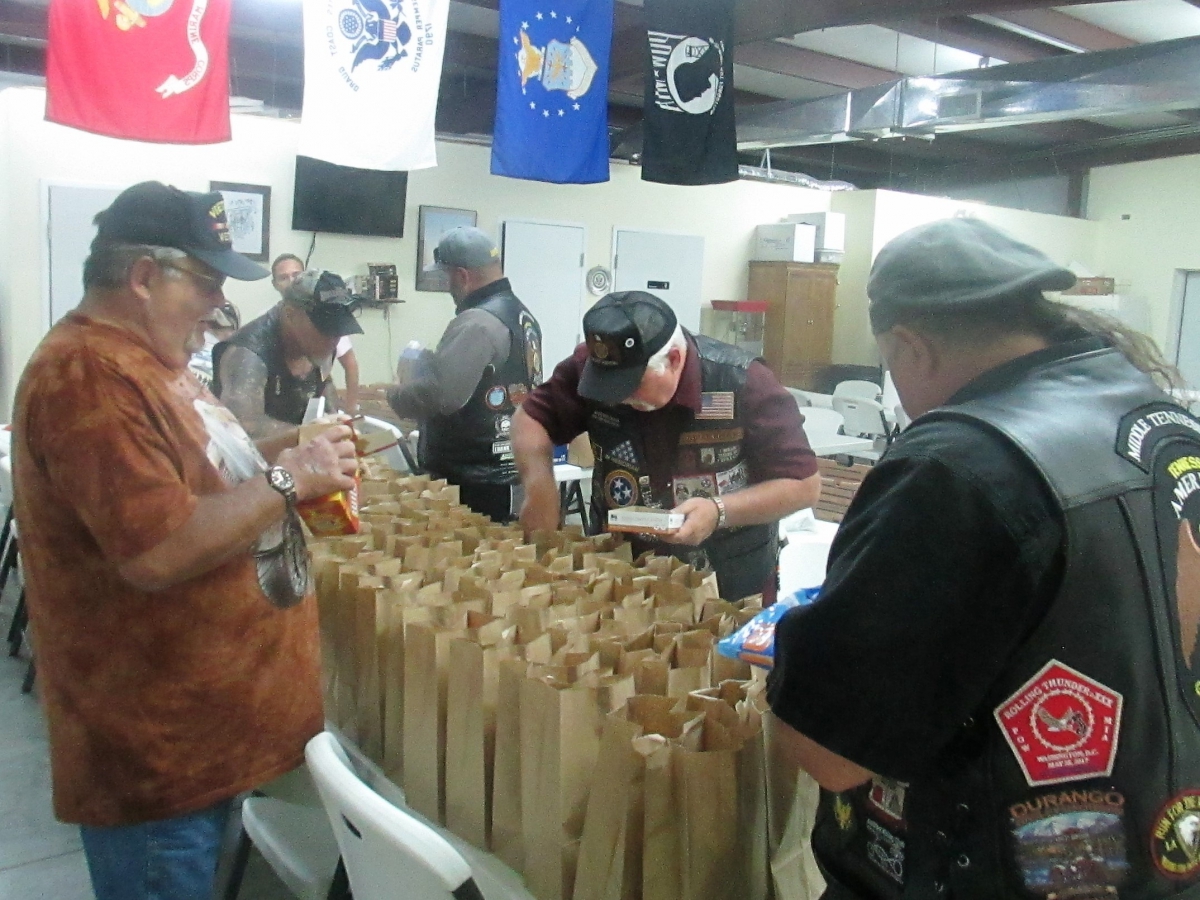 Each year during the Bonnaroo Music Festival, the 78 Legion Riders distribute "goodie bags" to the local Manchester City Police & the Coffee County Sheriffs Dept.
Loaded up and ready to ride
City Police delivery made.
The Bonnaroo tents in sight...headed to the County Sheriffs site.
Last box presented...now let's ride!!!
View more photo galleries by Post 78 in Manchester, Tennessee