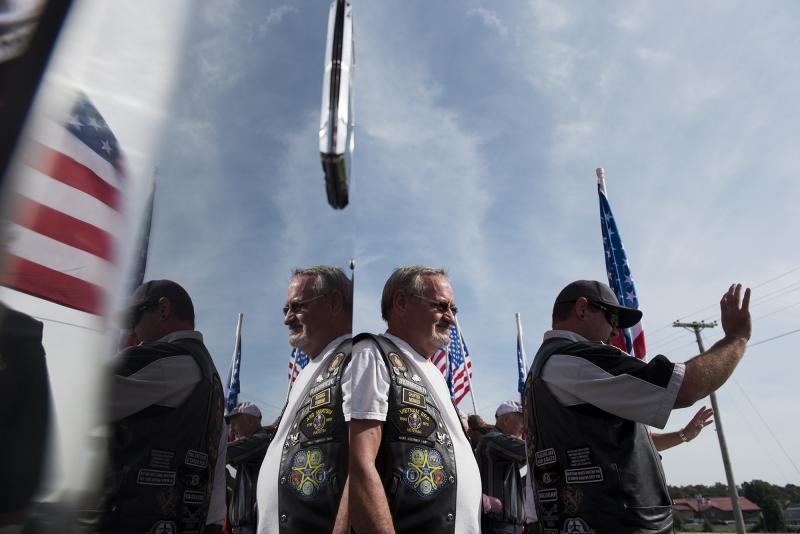 The quite countryside of Manchester was temporarily overshadowed by the roar of over 400 motorcycles as they passed through Manchester on Wednesday Aug 24 during a seven-state journey raising money for The American Legion Legacy Scholarship Fund.
The Gold Star Post 78 American Legion Riders of Manchester invited the citizens of Coffee County to join them in cheering and waving American Flags for this group of 500 riders and passengers as they passed on I-24. This is a way of thanking these veterans for their service to our country and their continued service through The American Legion and its Legacy Scholarship Fund. Several of the riders will be from this area.
Citizens of Manchester & Coffee County gathered at the Hwy 53 Bridge (Woodbury Hwy) over I-24 West at Exit 110. Everyone was encouraged to bring an American Flag to wave as a way of showing your support. Flags were also available from our American Legion Riders Chapter.
Since its inception in 2002, over $11 million has been raised for The American Legion Legacy Scholarship Fund which is a trust with all expenses paid by The American Legion. The American Legion Riders have generated several million dollars for the scholarships through annual fund raising and it culminates each year with the American Legion Legacy Run. This is the 11th annual run.
Eligibility for The American Legion Legacy Scholarship is open to children of service members who died while on active duty following 9/11 as well as children of these veterans who have a disability rating of 50% or better determined by the Department of Veteran Affairs (VA).