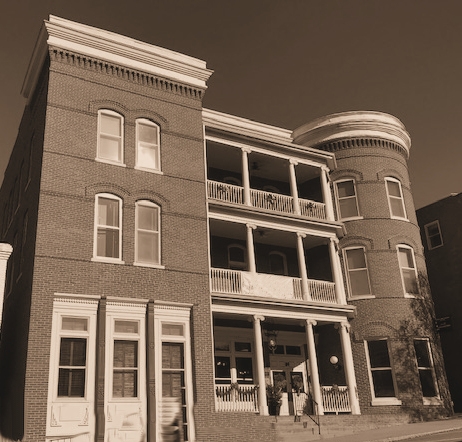 In the fall of 1919, a call was issued for Tipton County (Tennessee) men who served in the Army, Navy or Marine service of the United States any time between the declaration of war, April 6 1917, and the time of the armistice, November 11, 1918, to meet in the courthouse in Covington. Meetings continued and a local paper reported that early the following year, "A meeting preliminary to the organization of a branch of the American Legion of Honor was held in the courthouse in Covington Wednesday night, and was attended by a goodly number of ex-soldiers."
Various activities of support and interest to local veterans were held through 1920 including a presentation of the official motion picture of the Thirtieth Division breaking through the Hindenberg Line. As the division was formed from southern states including Tennessee, the event was promoted as "History of Home Boys on Screen." About 300 ex-servicemen were reported in attendance.
That same spring, a club room was secured in the Hotel Lindo in downtown Covington. Aside from a place of meeting, it was to be equipped to serve and entertain the members of the Legion in many ways The local paper reported on May 27th, that the American Legion, with the help of a $500 grant from the Red Cross, had recently purchased and installed in its club room an "excellent" pool table, the use of which is free to its members. It also said that "When the club room is completely furnished it will be a most comfortable hall and an ideal place for its members to gather."
A, May 1920, membership campaign was held simultaneous with a national campaign for membership staged by the 9,000 posts of the American Legion, the goal of which was to capture as many as possible of the three and a half million former service men who were not yet members.
In December, 1920, the following officers were elected: Ivo McFadden, post commander; John Walker, vice commander; John Winford, adjutant; H. L. Bogue, master-at-arms; W. L. Owen, historian; Rev. C. E. Wauford, chaplain. To illustrate changing times, back then the Covington Leader reported, "An enjoyable smoker followed the election of officers."
A charter was granted Tipton County Post No. 67, Department of Tennessee, on March 25th, 1921.
Pictured: Hotel Lindo, Covington TN