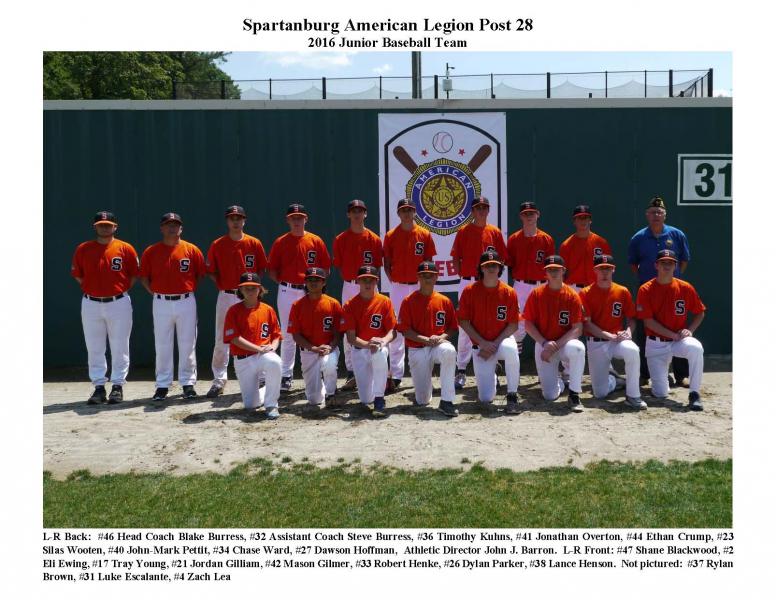 In August 1936, Spartanburg's Duncan Park was the site of the American Legion final five-game series between Los Angeles and Spartanburg's Post 28.
The park was packed to overflowing for the games with estimates of over 60,000 fans despite the 5,000 seating capacity! Pictures of the final play off day show fans packed on the sides of hills on both the right and left field lines.
Reporters estimated that 25,000 showed up for the three-game semifinal set where Spartanburg defeated Manchester, New Hampshire.
Members of the 1936 Post 28 team were: Bill Coosey, A. B. Sanders, Pedro Mahaffey, Furman Dobson, Bing Ballard, Suvern Wright, James (Pepper) Martin, Boose Holt, Ray Linder, Walter (Pete) Fowler, B. Thomas, Jim Thomas, Roy Prince, T. F. Key, Guy Hughes with batboy Ty Wood and coach W. P. Hughes
View more history for Post 28 in Spartanburg, South Carolina