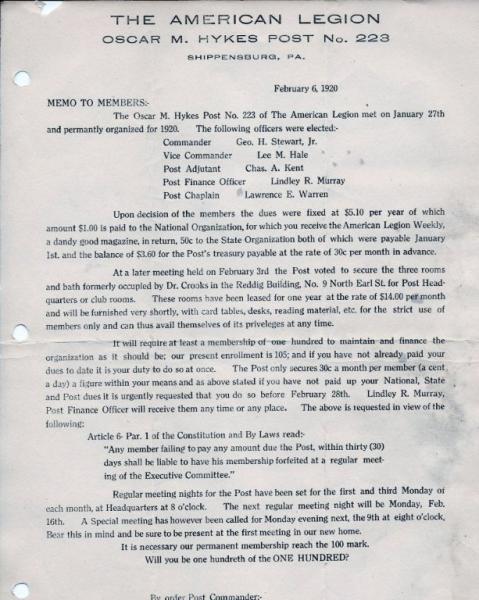 The members of the Post met in the
Redding Studio on North Earl Street to organize as a permanent post.
The following officers were selected for the year. George H. Stewart Jr. Post commander, Lee M. Hale, vice-commander, Charles A. Kent, adjutant, Linn Murray finance officer and Lawerence Warren chaplain.
The annual dues were set at $5.10 $1 to be paid to the national organization and .50 to the state organization, and $3.60 to the local Post. Meetings were scheduled to be held on the first and third Mondays of each month. Feb. 1920 Harry Shank was named chairman of a committee to secure enlarged photos of the nine veterans of WWI who made the Supreme sacrifice.
View more history for Post 223 in Shippensburg, Pennsylvania