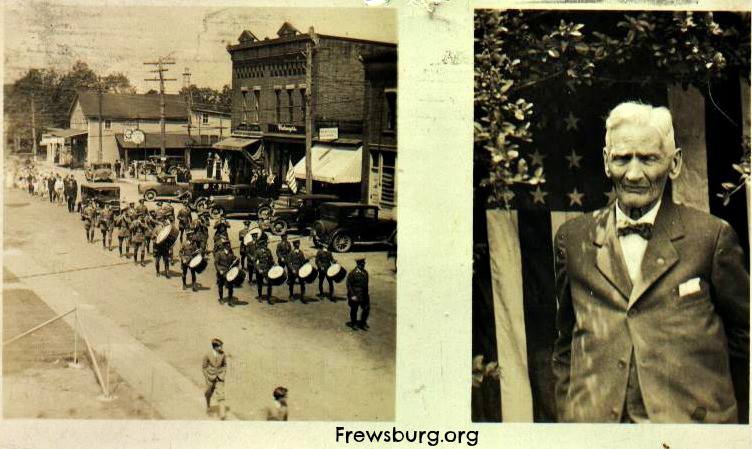 As the American Legion was being formed in the early 1920s another Veterans group was declining in memberships. The Grand Army of the Republic GAR had been created. Like the American Legion had set up districts and local chapters.
Linking men through their experience of the war, the G.A.R. became among the first organized advocacy groups in American politics, supporting voting rights for black veterans, promoting patriotic education, helping to make Memorial Day a national holiday, lobbying the United States Congress to establish regular veterans' pensions, and supporting political candidates. Its peak membership, at more than 490,000, was in 1890, a high point of various Civil War commemorative and monument dedication ceremonies. It was succeeded by the Sons of Union Veterans of the Civil War (SUVCW), composed of male descendants of Union Army and Union Navy veterans. (1)
Post 556 March 1920 meeting minutes state the Legion offered to share Post rooms with the Cyrus W, Adams Frewsburg  Post of the G.A.R.   The Legion also intended to "endeavor in any possible way to show the affection and respect of the members of the Legion for the Grand Army Men".  In April of 1920, the Post voted to take over decorating the G.A.R. graves.
The accompanying photo is of John Rowley, Frewsburg's last surviving Civil War Veteran
1. From Wikipedia, the free encyclopedia – Grand Army Of The Republic