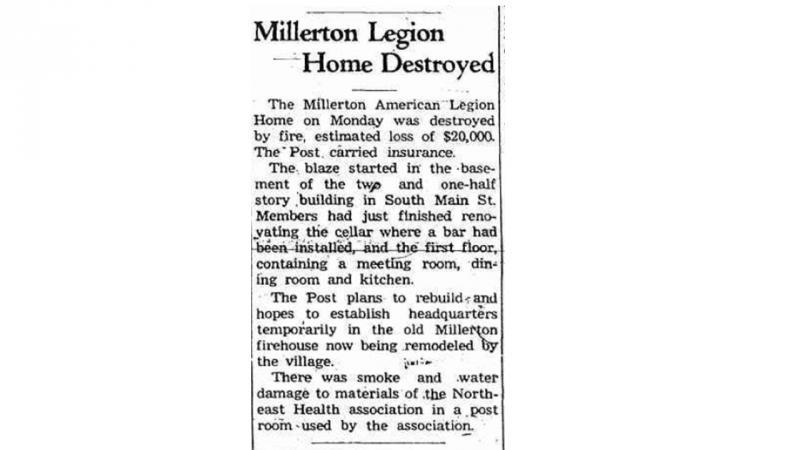 On January 28, 1963 a fire destroyed the original Post Home located behind what is now Brick Block Auto Parts.
Below is the text from the Pine Plains Register Herald from the January 31, 1963 edition.
Millerton Legion
Home Destroyed
The Millerton American Legion
Home on Monday was destroyed
by fire, estimated loss of $20,000.
The" Post, carried insurance.
The. blaze started in' the -basement
of the two and one-half
story .building in South Main St
Members had just finished renovating
the cellar where a bar had installed
and the first floor containing a
meeting room, dining room and kitchen.
The Post plans to rebuild and
hopes to establish headquarters
temporarily in the old Millerton
firehouse now being remodeled by
the village.