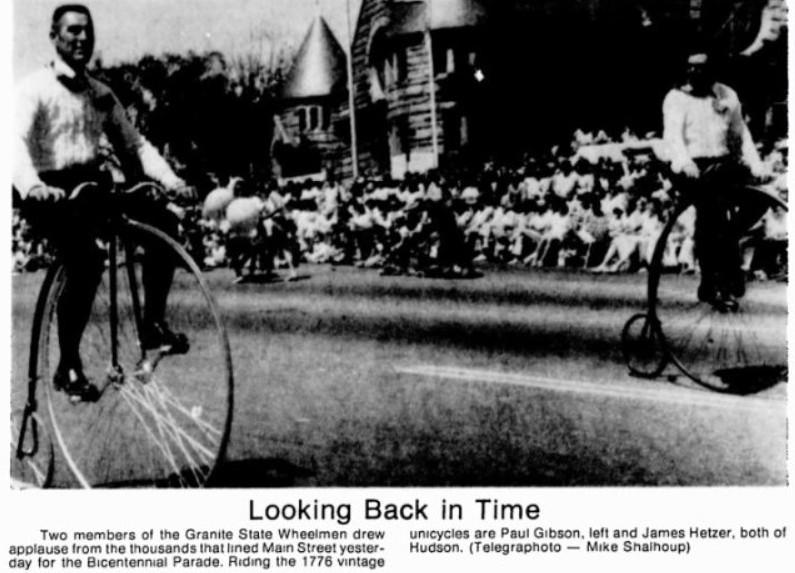 Photos of the 1976 Nashua Bicentennial celebration from the Nashua Telegraph archive issue dated June 14, 1976. Over 80,000 people watched the largest parade in Nashua history. Full story at Timeline Event dated June 14, 1976.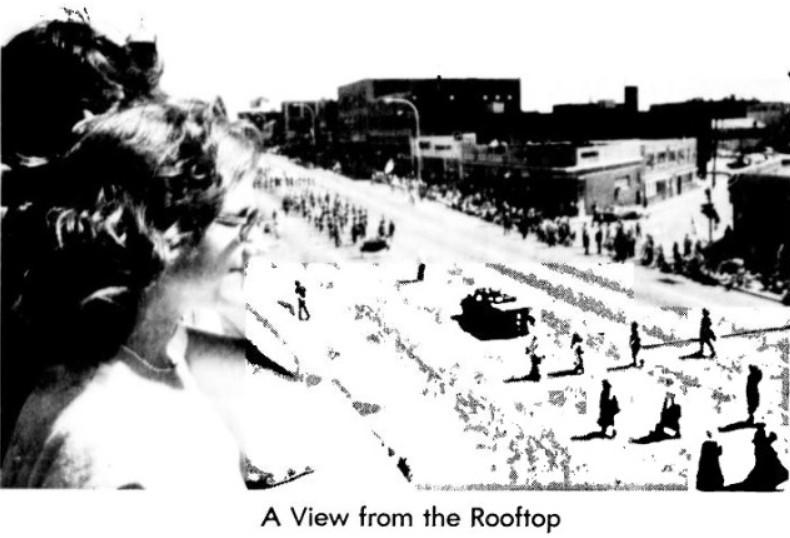 A View of Main St. From the Rooftop.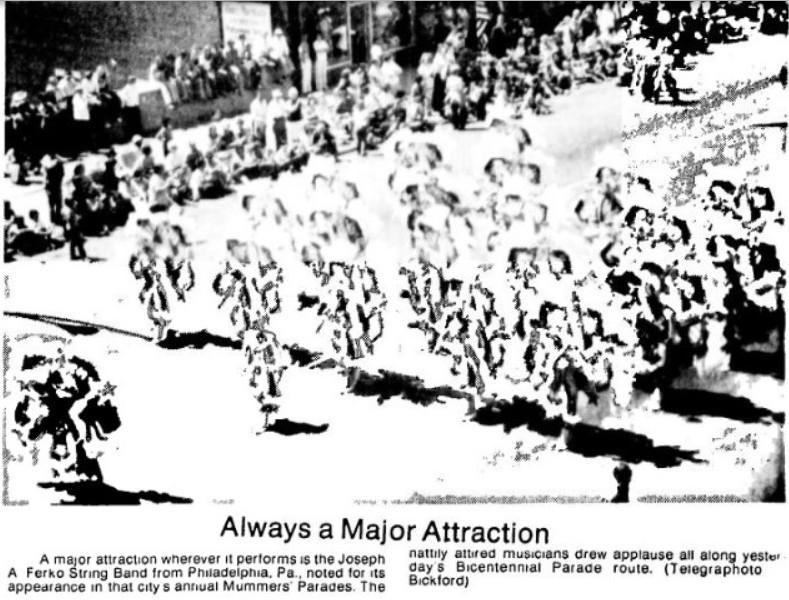 Always a Major Attraction - The Joseph A. Ferko String Band from Philadephia, PA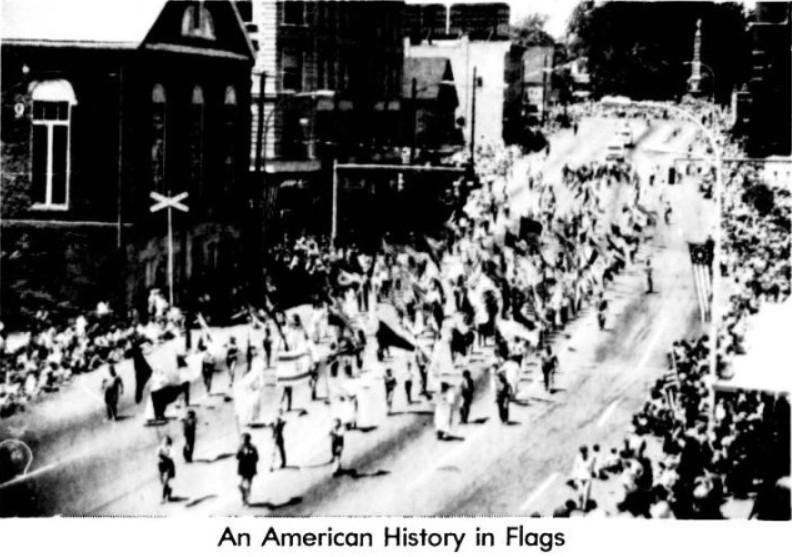 An American History in Flags.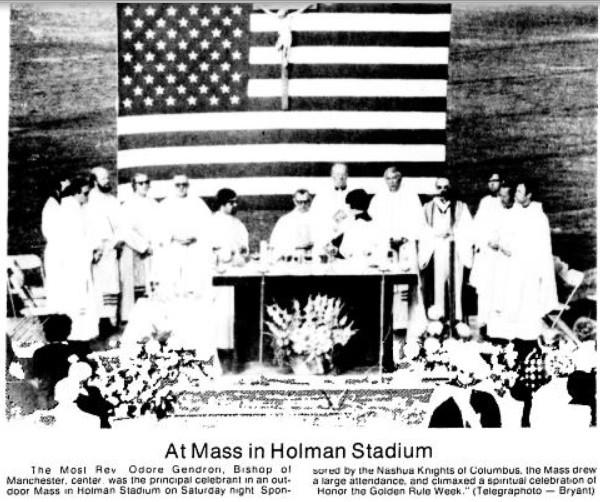 At Mass In Holman Stadium - Bishop Odore Gendron of Manchester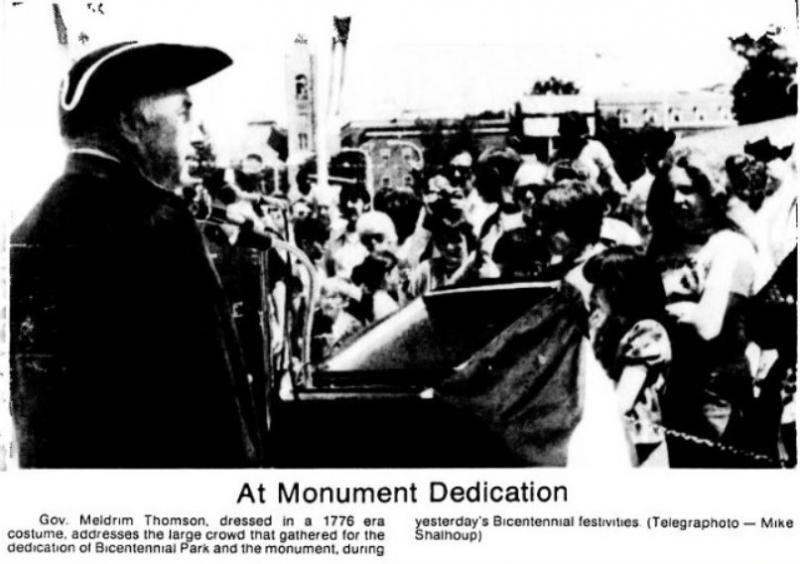 At Monument Dedication - Governor Meldrim Thomson Speaks at Bicentennial Park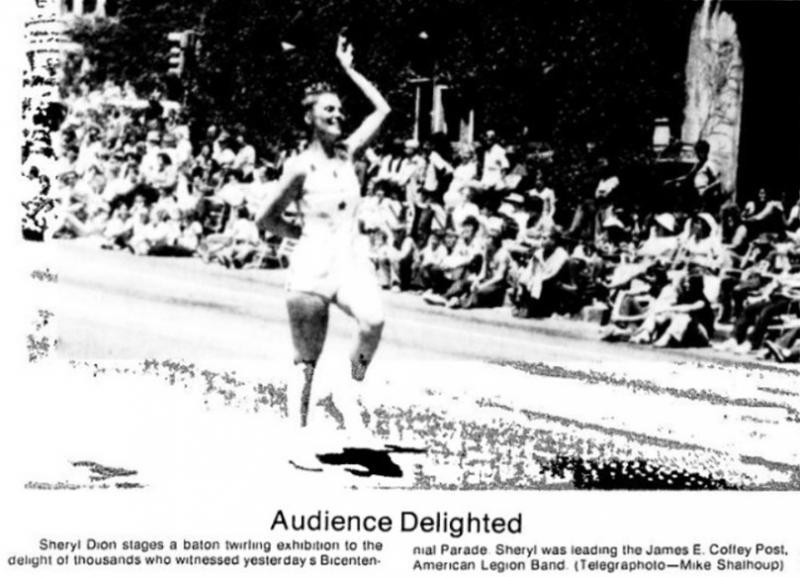 Audience Delighted by Drum Majorette, Sheryl Dion, leading the James E. Coffey Post American Legion Band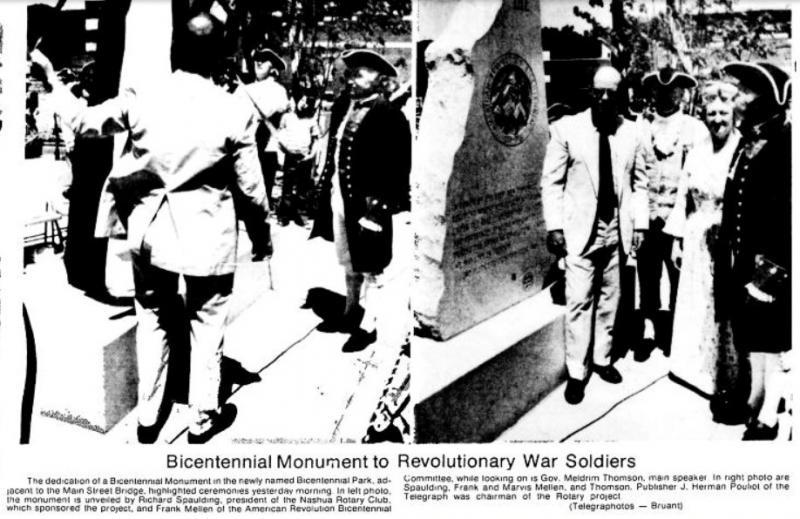 Bicentennial Monument Dedicated to Revolutionary War Soldiers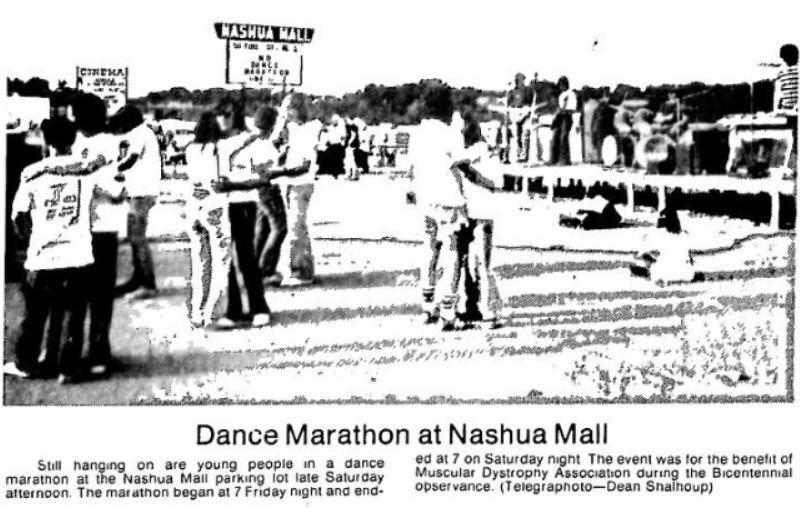 Dance Marathon at Nashua Mall Saturday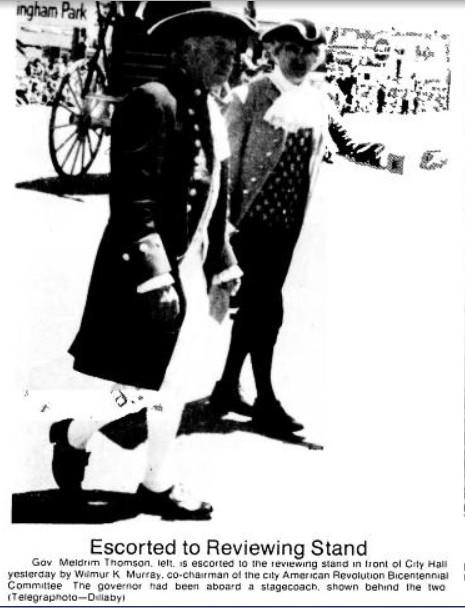 Governor Meldrin Thomson is Escorted to the Reviewing Stand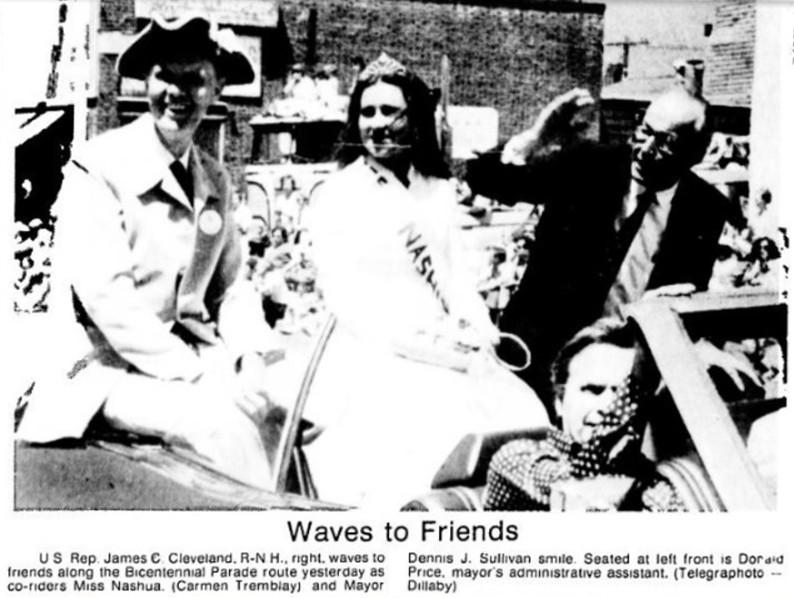 Nashua Mayor, Dennis, J. Sullivan; Miss Nashua, Carmen Tremblay; and US Rep James C. Cleveland, R-NH, Wave to Friends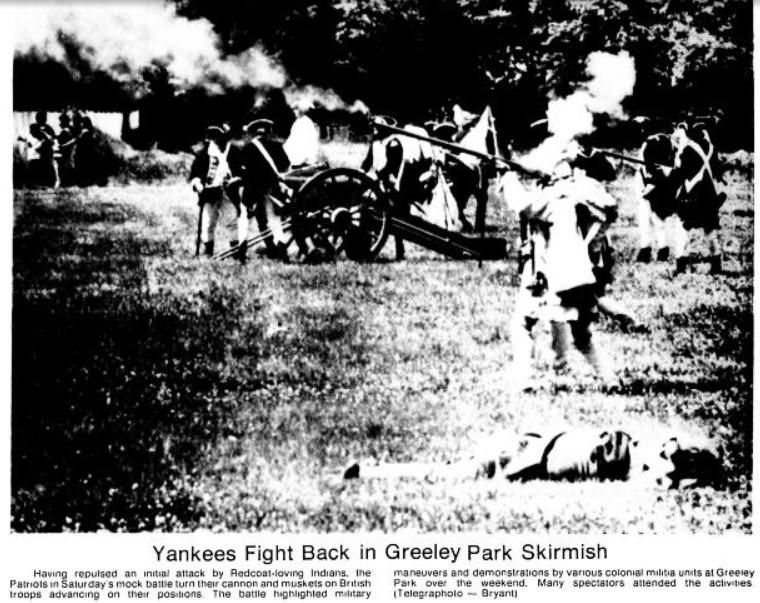 Yankees Fight Back at Greeley Park Mock Battle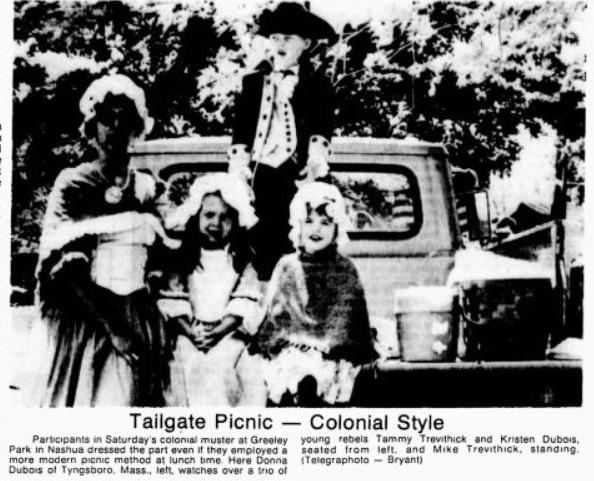 Tailgate Picnic - Colonial Style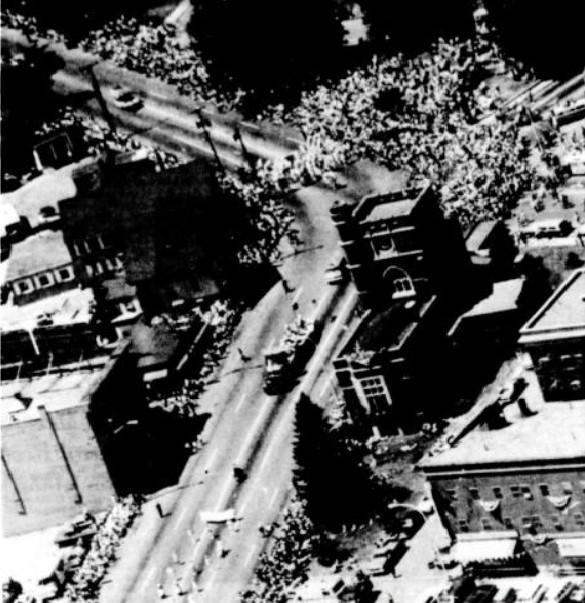 Airial View of Soldier's Monument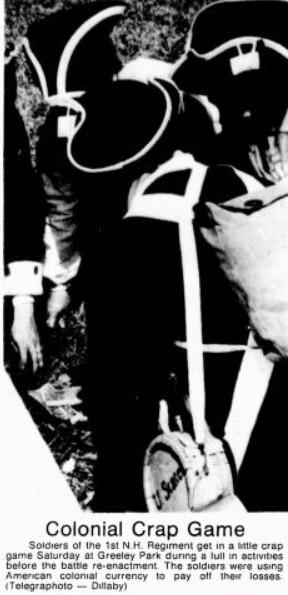 Colonial Crap Game at Greely Park during lull in the action.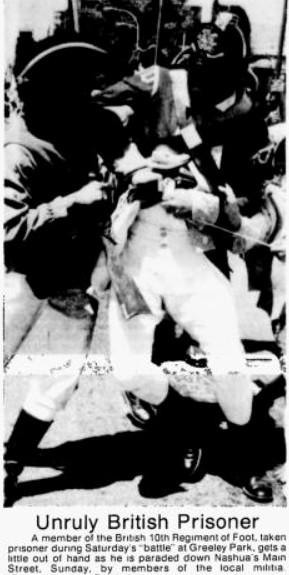 Unruly British Prisoner Paraded down Main St.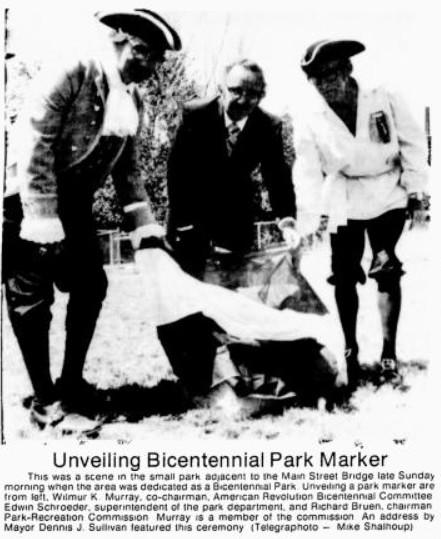 Unveiling Bicentennial Park Marker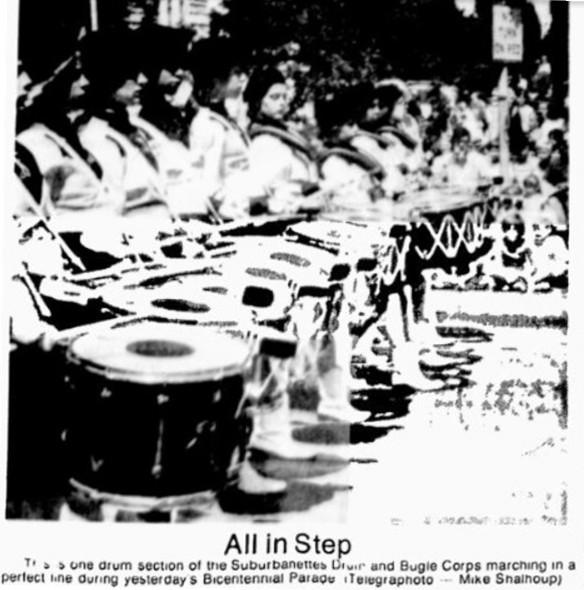 All in Step, the Suburbanettes all female Drum & Bugle Corps.
View more photo galleries by Post 3 in Nashua, New Hampshire