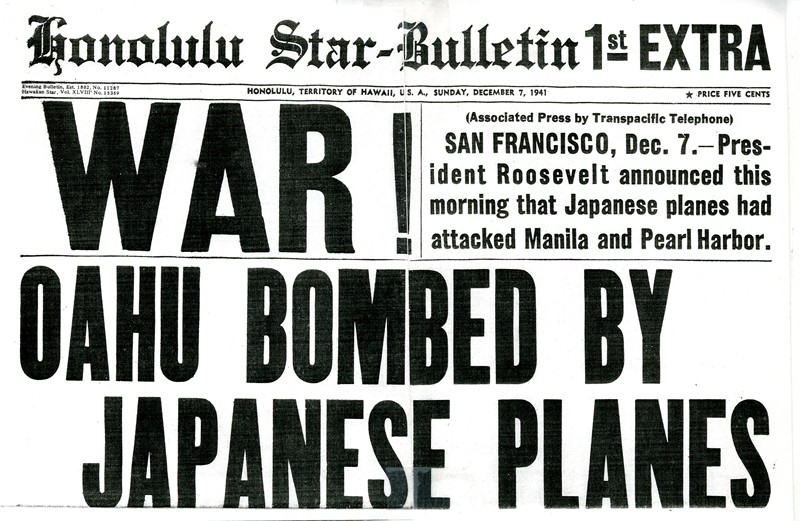 From the front page of the Honolulu Star-Bulletin Extra, Sunday, Dec 7, 1941
San Francisco, Dec. 7 - President Roosevelt announced this morning that Japanese planes had attacked Manila and Pearl Harbor.
On Monday evening, Dec 8, the Nashua Telegraph announced that Congress had voted to send the U.S. into war with Japan. Follow the link below to the Telegraph article.
https://news.google.com/newspapers?id=CYtAAAAAIBAJ&sjid=wqQMAAAAIBAJ&pg=...