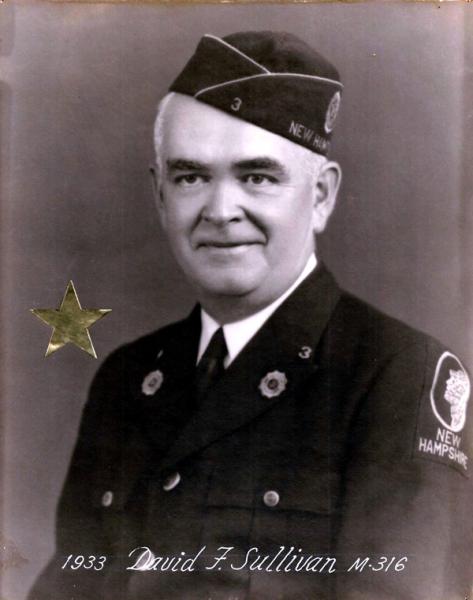 From the pages of the Nashua Telegraph, Wednesday, Oct. 5, 1932.
Elections were held at the James E. Coffey Post meeting last evening. The following officers were elected:
Commander: David F. Sullivan.
Vice Commander: Leo Sirois.
Adjutant: Harry J. Ainscow.
Finance Officer: William T. Mulligan.
Chaplain: Rev. Pierre C. Gamache.
Historian: David P. Stevens.
Sergeant At Arms: Edward Douville.
Membership for 1932-1933: 316
Installation of officers will be held at a special meeting the last of the month or early in November.
https://news.google.com/newspapers?id=rhpAAAAAIBAJ&sjid=mqQMAAAAIBAJ&pg=...