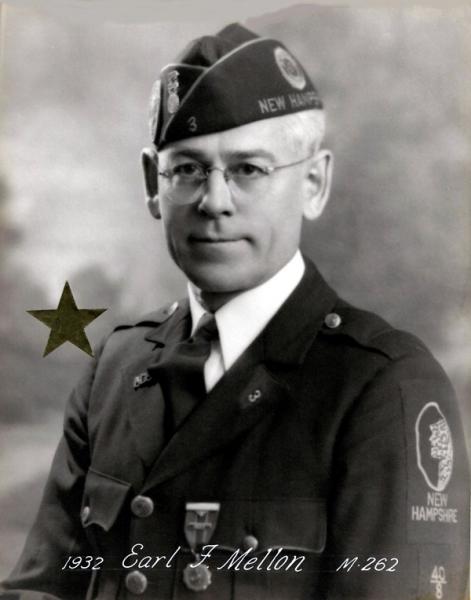 From the minutes of the James E. Coffey Post, Oct 6, 1931.
As a result of the election of officers, the following were declared elected for the ensuing year:
Commander: Earl F. Mellon (pictured).
Vice Commander: Arthur S. Johnson.
Adjutant: H.J. Ainscow.
Finance Officer: William T. Mulligan.
Chaplain: Rev. Pierre C. Gamache.
Historian: George M. French.
Sergeant At Arms: Edward Douville..
Trustee: Earle L. Williams.
Post membership for 1931-1932: 262.
The official installation took place on Monday evening, 26 Oct, 1931. The installing officer was District Vice Commander, Herbert W. Bean.
https://news.google.com/newspapers?id=9hhAAAAAIBAJ&sjid=haQMAAAAIBAJ&pg=...