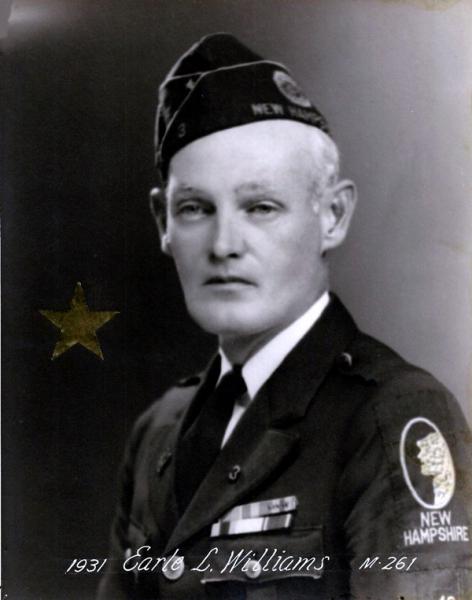 From the minutes of the James E. Coffey Post, Oct 14, 1930.
As a result of the election of officers, the following were declared elected for the ensuing year:
Commander: Earl L. Williams (pictured).
Vice Commander: Harold D. Stillman.
Adjutant: Harold D. Stillman.
Finance Officer: William T. Mulligan.
Chaplain: Rev. Pierre C. Gamache.
Historian: George M. French.
Sergeant At Arms: Arthur O'Neil.
Trustee: Ralph M. Parker.
Post membership for 1930-1931: 261