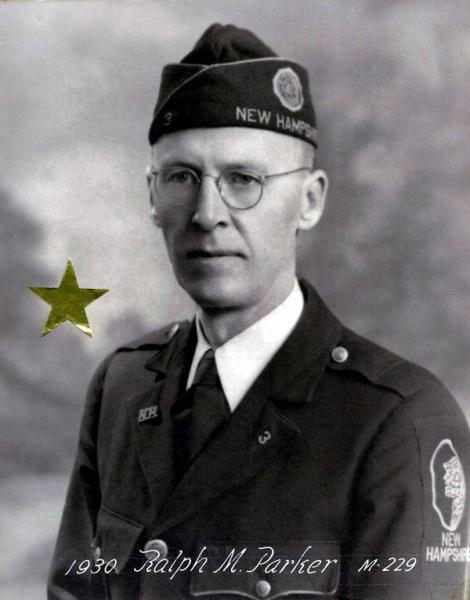 From the minutes of the James E. Coffey Post, Oct 1, 1929.
After balloting, the following officers were declared elected for the ensuing year:
Commander: Ralph M. Parker (pictured).
Vice Commander: Earle L. Williams.
Adjutant: Harold D. Stillman.
Finance Officer: William T. Mulligan.
Chaplain: Rev. Earl F. Nauss.
Historian: George M. French.
Sergeant At Arms: Edward Douville.
Trustee: John L. Shea.
Post membership for 1929-1930: 229.
The American Legion National Convention was held in Boston, Massachusetts from Sept 29 to Oct 9, 1930.