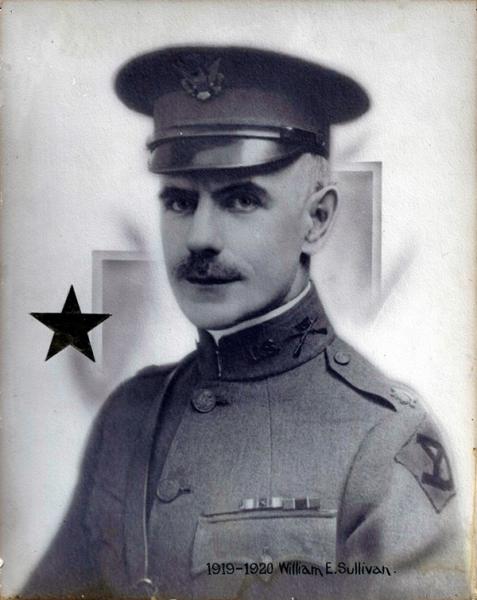 A charter was granted by national on June 15, 1919 and the James E. Coffey Post became the third Legion Post organized in the State of N.H.. Following granting of the charter, an organization meeting was called and all the temporary officers were officially elected as the first regular officers of the Coffey Post.
COMMANER: Colonel William E. Sullivan (pictured)
VICE COMMANDER: Charles Cote
FINANCE OFFICER & TREASURER: David P. Stevens
RECORDING SECRETARY (Adjutant): Harry D. Emerson
Regular meetings were held in the Nashua armory on Canal St., Nashua City Hall, and the Young Men's Christian Association on Temple St.