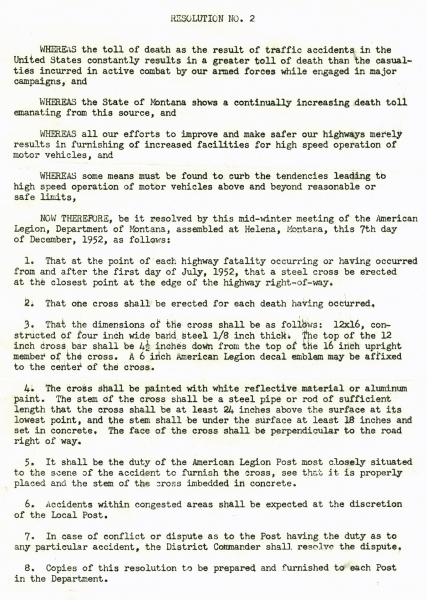 A resolution (No. 2) was adopted by the American Legion Department of Montana at their mmid-winter meeting in Helena, Montana on December 7, 1952.
Ravalli Post 47 was one of the first posts in Montana to start this program.
Presently the Post maintains 28 markers located from Woodside (North of Hamilton) to Lost Trail Pass. Phil Meis is the chairman of the program and Greg Marose has been assisting. The weeds are trimed around the marker and the marker is steel brushed if rusty and repainted. It is a full days work completed prior to Memorial Day each year.