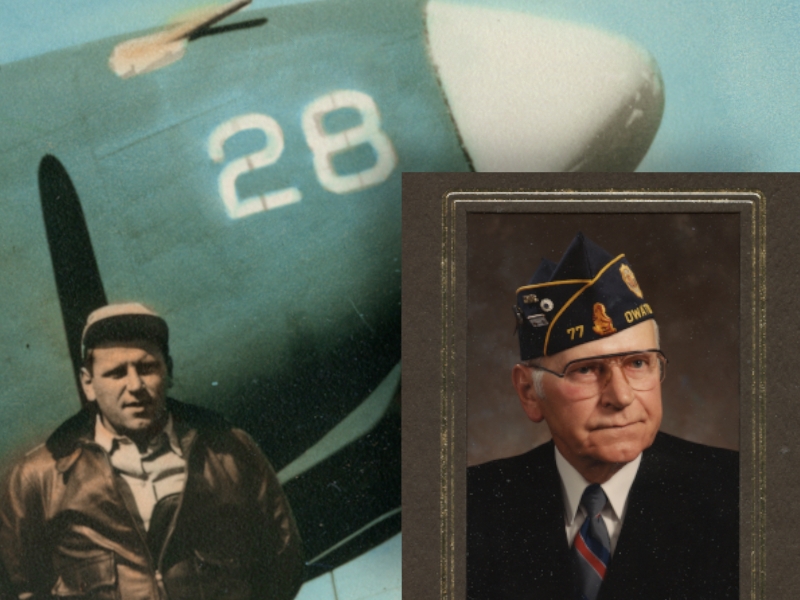 Seventy-six years ago during World War II, Silvin Pribyl became a navy pilot. He would later go on to command Owatonna's American Legion post.
Silvin was born on a farm in 1922. He graduated from OHS in 1941 and enlisted in the Navy a year later. After training stateside, the Navy sent Silvin to the Pacific in 1944. He served in the Aleutian Islands and the Philippines. 
In 1945, Silvin left the Navy but he remained active in the US Naval Reserve until 1974. In addition to farming in Deerfield Township, Silvin gave his time to over a dozen organizations. They included township and county government, the Medford School Board, the Knights of Columbus, and 4-H.
Silvin was also very active in Legion Post 77. He was post commander three times: 1990, 2003, and 2004. As a Legionnaire, Silvin was part of the Steele County Military Honor Guard which provides ceremonies at veterans' funerals. Among his other commitments, Silvin found time to drive fellow veterans to Rochester for medical treatment.
Silvin died in 2006 at the age of 84. Family and friends eulogized him as "A Man of God and Country."