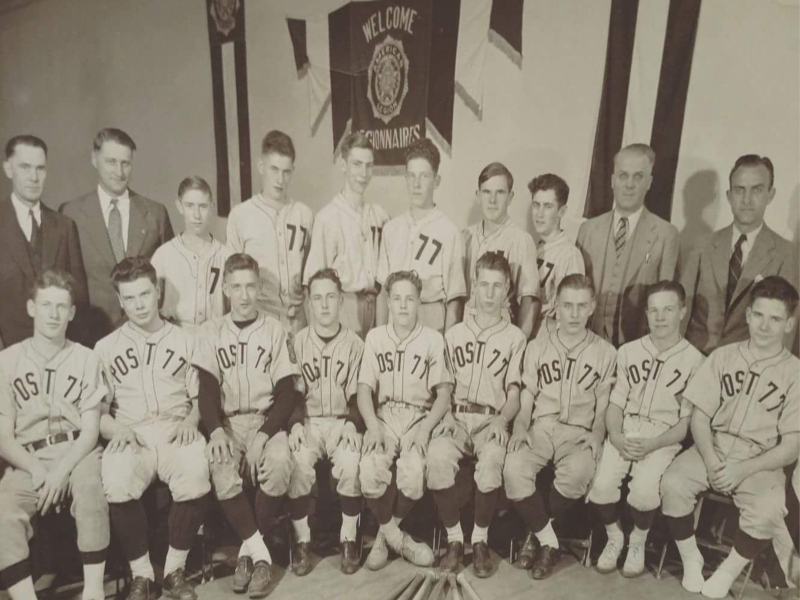 The history of American Legion baseball dates back to July 17, 1925 when the South Dakota Legion created the first baseball program in the country. Minnesota Legion posts started to sponsor baseball teams in 1926, but Owatonna did not have a team until 1928. 
Today, there are three teams in Steele County: Owatonna Post 77, Blooming Prairie Post 52, and Medford which is sponsored by the Medford Diamond Association. There are about a dozen players on each team, all under the age of 19.
Owatonna plays teams from Division 1 like Albert Lea, Waseca, Winona, and Rochester. Blooming Prairie and Medford are in Division II. They face teams from Caledonia, Dodge Center, and Wabasha among others.
The season starts in early June and ends in July. Divisional teams play each other twice during the season. The winners advance to state and regional tournaments. Regional champions meet to determine the national champion in August.