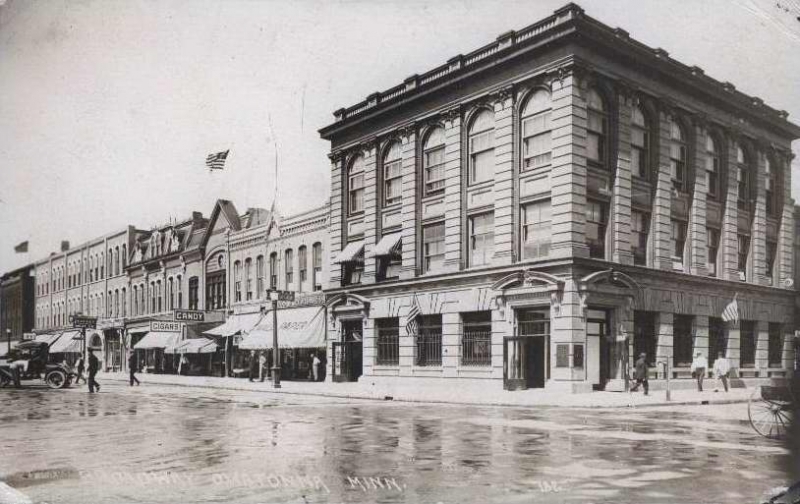 After the state legislature passed a law providing a cash bonus to World War I soldiers, some veterans needed assistance filling out their applications. Post 77 in Owatonna was eager to help.
Post 77 commander Francis Sawyer announced that Legion would aid all former soldiers, not just Legion members. The help was free of charge. "Come early and bring all the necessary information" was the Post's only request.
On October 10, 1919, veterans gathered at the community room of Security State Bank. There, members of the Legion and the Owatonna Business Women's Club filled out bonus applications and answered questions. 
The turnout was so great that the volunteers worked into the night and returned the next day to continue their work. Once his application was complete, a veteran was entitled to $15 for every month of service in the military.
Image Caption: Security State Bank on Broadway and Cedar. Post 77 met here in its early days.