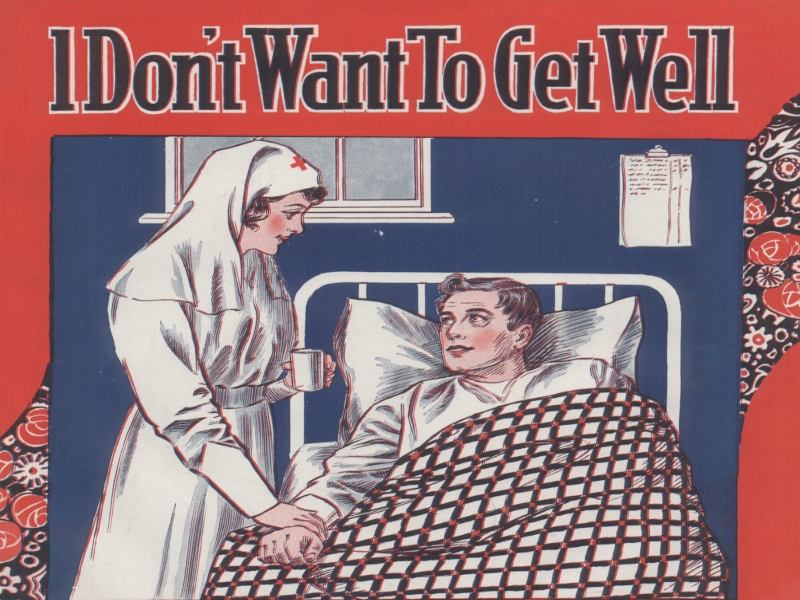 A popular song during World War I, "I Don't Want to Get Well," told the story of a hospitalized soldier smitten with the nurse who cared for him. In wartime France, life would imitate art for two future Legion members.
Jane Goodall was born in Ontario. She came to the US during the turn of the century. After medical training in Saratoga, New York, Jane became a nurse and worked in New York City. In May 1918, Jane volunteered for the Army Nurse Corps. By August, she was in France.
Jane worked at Base Hospital No. 48 in central France, treating the sick and wounded. One of her patients was Floyd Parsons of Owatonna. He had joined the army in 1914 and served in Asia. In the summer of 1918, the army sent him to France as part of the Quartermaster Corps.
During his service, Floyd became ill. He ended up at Base Hospital No. 48 where he met Jane and fell in love. With the war over, the couple returned to the US. They married on May 10, 1919 and made their home in Owatonna.
Both Floyd and Jane joined Post 77 soon after its founding. (Women and nurses were eligible for membership.) Jane would be instrumental in the founding of the Owatonna American Legion Auxiliary. The Parsons moved to southern California in the l920s.