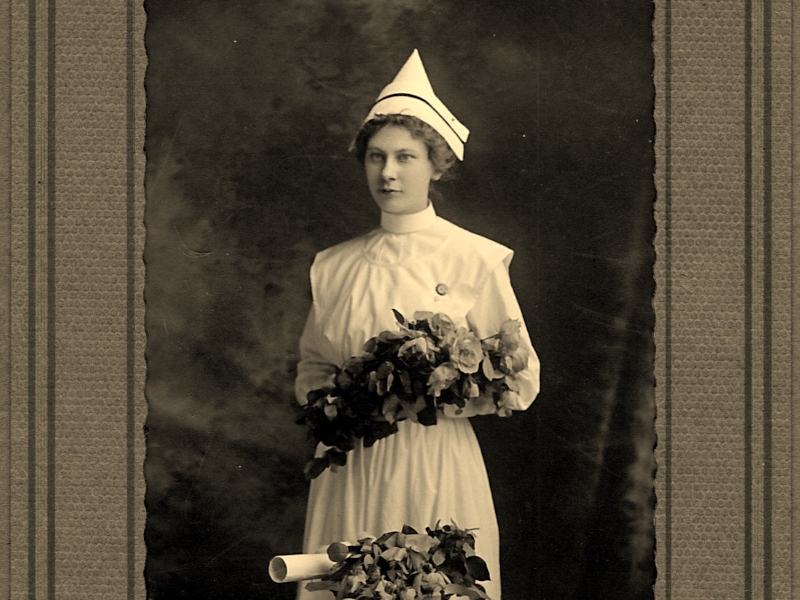 Today is the 126th anniversary of Helga Gaardsmoe's birthday in 1894. She was one of the first (and for a time only) female members of American Legion Post 77 in Owatonna.
Originally from North Dakota, Helga worked as a nurse around the northwest. She came to Owatonna to visit a sick friend and ended up staying to help ease the city's nursing shortage during World War I.
But the army had a more urgent need for nurses. So in July 1918, Helga joined the Army Nurse Corps. Officials immediately sent her to several training camps in the South. Her final assignment was a hospital in New York where she cared for troops returning from Europe.
Helga returned to Owatonna and became a school nurse in 1920. As a former member of the Nurse Corps, Helga was entitled to join the Legion and she became an active member of Post 77. 
In 1926, she married Wilson Wardwell, an Ellendale pharmacist. They moved to the Twin Cities and had a family. Helga died in 1984.