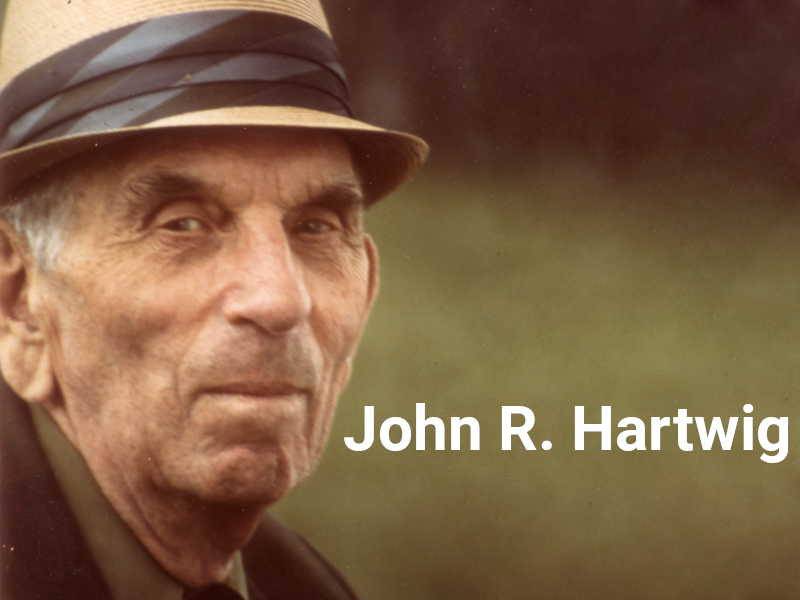 John Hartwig was born 127 years ago. A lifelong resident of Owatonna, John served his community and county in many ways.
After a year with the 3rd Pioneer Infantry in World War I, John returned to Owatonna in 1919 and joined Post 77. He became responsible for tending to veterans' graves early in the post's history. Each year, John and a group of Legionnaires decorated graves in 40 cemeteries around the county. 
To assist with this duty, John and some Legionnaires spent six years compiling a record of all the veterans buried in the county. The completed record book included plats of 44 cemeteries as well as the name of each veteran, the year of his birth and death, the war he fought in, and the location of his grave.
In addition to the American Legion, John was active in the Steele County Historical Society. His "Historically Speaking" column was a staple in the People's Press. In 1934, John's fellow citizens elected him Register of Deeds. He spent nearly a quarter of a century in this office, retiring in 1958. John died in 1975 at the age of 82.