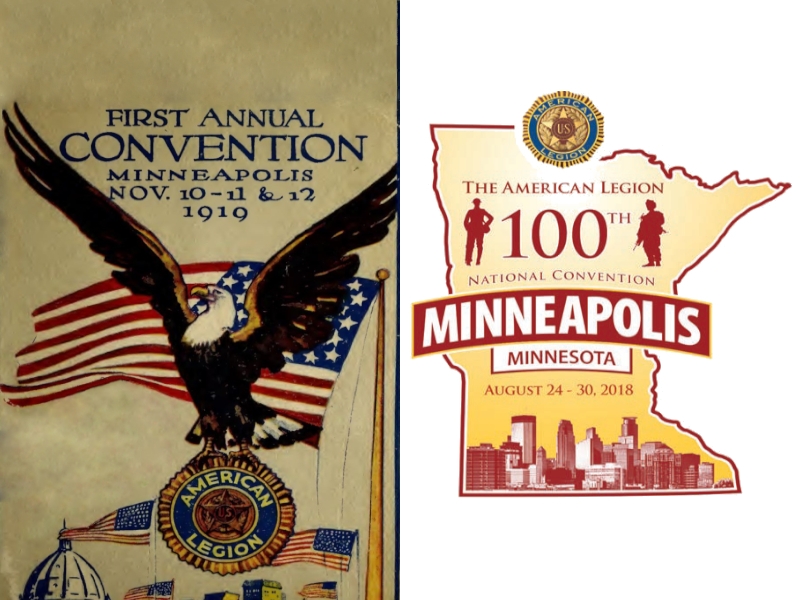 Every year, the American Legion holds a national convention. The 2018 convention was special for two reasons: It was the hundredth convention and it took place in Minneapolis, which hosted the first gathering 101 years ago.
On November 10, 1919, World War I veterans crowded into the Minneapolis Auditorium to found the American Legion. Unfortunately, the weather was not ideal with freezing temperatures and snow. 
This caused grousing among delegates from further south. Some suggested, only half-jokingly, that the weather was why Minneapolis lost its bid for the Legion's national headquarters. The delegates awarded the honor to Indianapolis (average November high: 52 °F).
Luckily for the 2018 attendees, there was no snow during the convention. But the chance of rain and thunderstorms meant the parade was moved indoors to the Minneapolis Convention Center.
View more history for Post 52 in Blooming Prairie, Minnesota