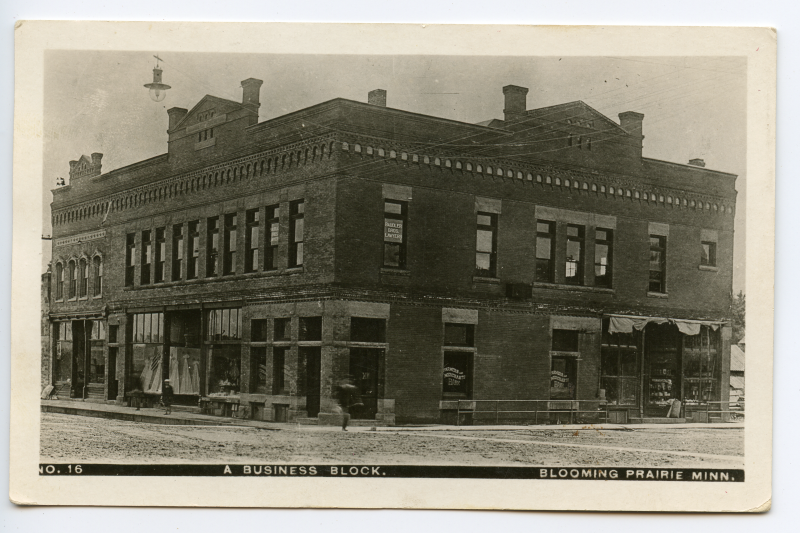 Blooming Prairie's Post 52 received a Charter on July 21, 1919. But it was not until autumn that the post organized and elected a commander.
Several days before the first post meeting, Blooming Prairie hosted a celebratory dinner for the soldiers who had returned from World War I. Otto Nelson of Owatonna's Post 77 was on hand to encourage the former soldiers to join the Legion.
He informed the veterans that the Legion would be "a powerful factor for good in the community as well as in the state and nation."
On October 4, 1919, Blooming Prairie veterans met in the club room of the First National Bank to organize their Legion post. The assembled men elected local businessman Martin Nelson as their first commander.
Image Caption: First National Bank in Blooming Prairie served as the headquarters of Post 52 in its early days.
View more history for Post 52 in Blooming Prairie, Minnesota