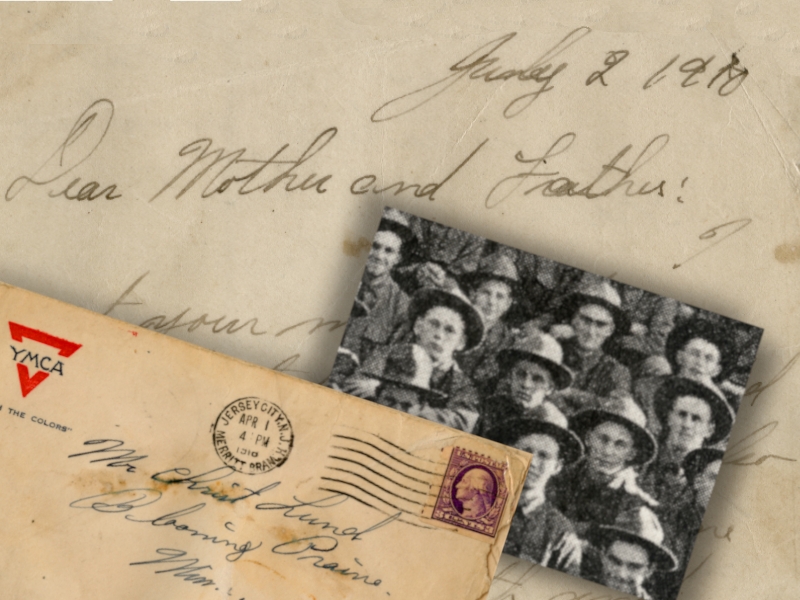 Otto Lund, namesake of American Legion Post 52, was born in Denmark but spent most of his life in Blooming Prairie. At the age of 17, he enlisted in the National Guard. America had just entered World War I and Otto would soon be returning to Europe.
After months of training, he arrived in France and joined the 32nd Division. By late June 1918, Otto had received his first taste of combat near Diefmatten, a village by the Franco-Swiss border.
"I can't tell you anything about what I am doing because it's against the rules," he wrote his parents on July 2, a century ago. "But I will say this much-I am in the trenches every so often."
US General John J. Pershing inspected the 32nd Division around the time Otto wrote this letter. Pershing told the 32nd's commander, "I like the snap in your division, and unless I am mistaken you will be on your way to a more active front in the very near future."
Sadly, General Pershing's words proved prophetic. Exactly one month to the day after Otto Lund sent his letter home, on August 2, 1918, he was pronounced KIA.
View more history for Post 52 in Blooming Prairie, Minnesota