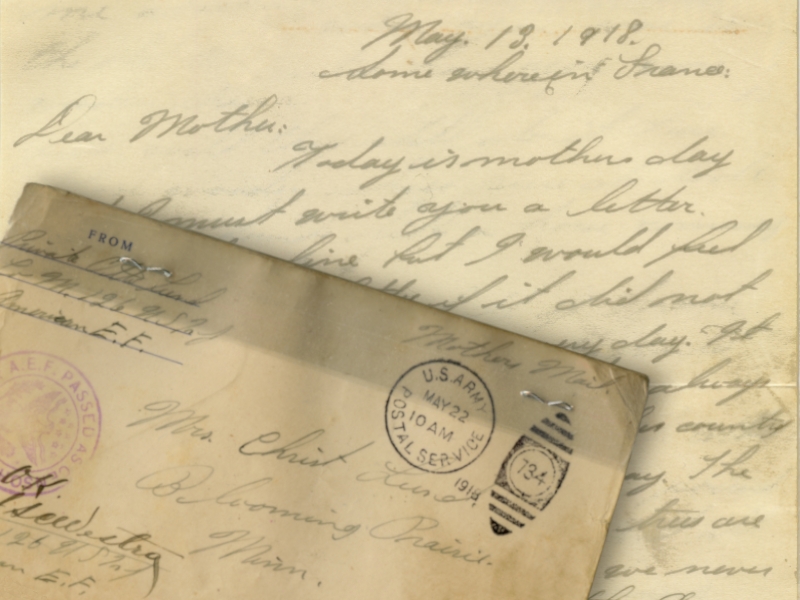 In the late spring of 1918, Bertha Lund of Blooming Prairie received belated Mother's Day greetings from her son. Otto Lund, the namesake of American Legion Post 52, had a good excuse for the late letter: he was a soldier serving on the Western Front during World War I.
After wishing Bertha a happy Mother's Day, Otto told her about France. The constant rain made it "awful miserable." But the grass was green and the trees were in bloom, rare sights at his old army training camp in the New Mexican desert.
The people were as different as the weather. According to Otto, the "funny" French wore wooden shoes. "Those wooden shoes sure do look funny," he commented. "Sounds like a horse coming down the street."
French hygiene and farming techniques were amusing, too. To clean laundry, French women pounded out the dirt with a paddle. And their husbands used primitive farm equipment that was "awful funny" in Otto's estimation. "Little plows," he noted, "and everything is drawn with one horse."
Otto closed his letter with the assurance that he was in good health. "I don't want you to worry about me," he wrote. Instead, they could both look forward to Christmas when Otto hoped to be home.
View more history for Post 52 in Blooming Prairie, Minnesota