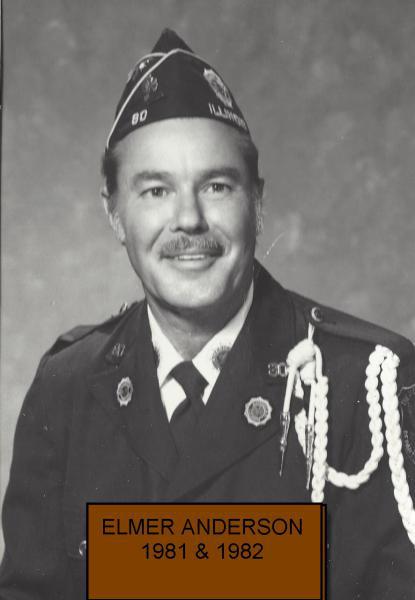 In July of 1980 Post 80 lost one of it's founding members. Grant Nash grew up in Downers Grove, went to school with our namesake (Alexander Bradley Burns), and was in the 149th Artillery with Alex. After his passing his family donated to Post 80 his military collection which included memorabilia from the Civil War and WW I. More on this may be found else ware in this Post history.
Outstanding loans on the obelisk and parking lot are now paid off and the Post is realizing profits from bingo and rentals. There are fewer talks of selling the Post and more members are stepping in to help with activities.
A garage is built to house the fire truck. Plans for Independence Day begin early and 1982 is also planned as 1982 will be the Bicentennial year.
Annexation into the Village has been approved, plans for Village water hook up are in the works. The well on the west side of the building will have to be capped when the village water hook up is completed..
The Valentines Day and Halloween Dances both show profits. One of the biggest New Years party also shows a good profit.. Post 80 is prospering and elects Elmer Anderson for a second term as Post Commander.