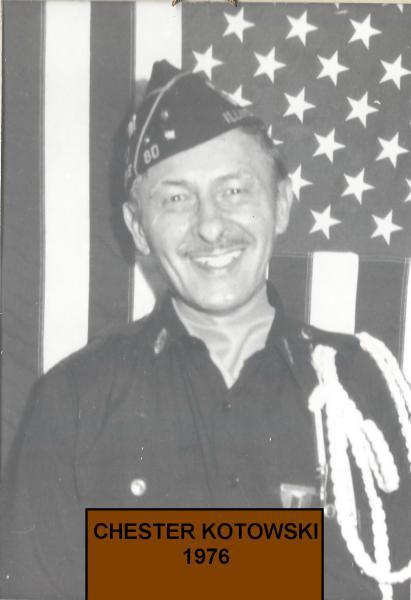 As Post 80 moved into the Legion year of 1976 plans for a Bicentennial Project were also begun. Funds would be set aside for the celebration on July 4, 1976. All regular Legion activities would becarried out as usual but the members wanted to do something big.
Past commander Bill Harkness being an engineer set to paper an obolisk 30 feet tall and made of granite. The membership liked the idea and the plans were started. Special fund raisers were held thruought the year and by March of 1976 almost $8000.00 was set asside for the annual parade and fireworks. The estimated cost for the obelisk was $16,000.00.  A deposit was sent and more fund raisers were held.
The obelisk would be the tallest veteran memorial in all of Du Page County when completed. It would be November of 1976 when ground was broken and the obelisk project started. Although not completed in 1976 the Post moved forward with the project and the project was completed in time for Memorial Day 1977. The base is 10 foot square and came in three pieces with a total weight of 32 tons. The finall cost actually came to $22,100.00.
Another project that didn't get as much attention was the building of a 10' by 20' shed on the west side of the Post home. The shed would house the tracktor and a space for Boy Scout supplies. 
1976 as usual was a successful year for Post 80. Ed Knickerbocker was elected Commander for 1977.